Marketing Nottingham appoints eight new directors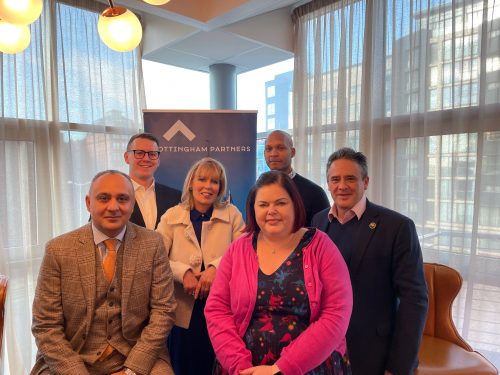 Marketing Nottingham – the official place marketing organisation for Nottingham and Nottinghamshire – has appointed eight new directors to its board.
Victoria Reeves (National Justice Museum), Kathryn Greenwood (Eden PR), Lisa Wilson (Nottingham College), Tom Waldron Lynch (Nottingham Venues), Thal Vasishta (Paragon Law), Natalie Shaw (Endymion Property Group), Josh Dickerson (BWB/Deetu) and Dan Ellis (Fletcher Gate Industries) will all work closely with the existing directors of Marketing Nottingham to help grow the region's economy.
Interim chairman Iain Blatherwick said: "We are thrilled to welcome our new directors to the board. It's great to be able to appoint a group of directors passionate about the City and County and who want to help Marketing Nottingham move into its next phase as a private sector led organisation. We are confident that they will make a positive impact on the organisation and its ability to deliver."
Kathryn Greenwood, joint managing director of Eden PR, said: "Marketing Nottingham are a passionate group of people whom I have worked with on many occasions to promote Nottingham and Nottinghamshire.
"By joining the board I hope I can help shape the strategic direction of Marketing Nottingham in the years ahead and support the team to promote Nottingham as a top destination to visit, do business in, live and work."