KPMG set to invest in Midlands operations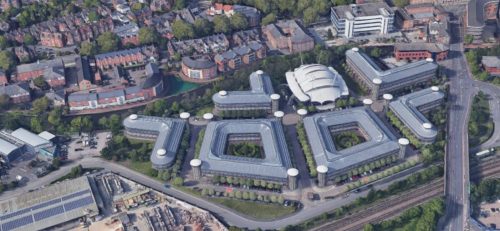 Professional services firm KPMG is planning to invest in its Midlands teams following a strong financial year.
The company has published its annual results for the financial year ended 30 September 2022, recording a 16% rise in revenue from £2.35bn to £2.72bn, with profit before tax increasing from £436m to £449m.
Last year, KPMG promoted 140 colleagues, including six partners, in the Midlands where it has offices in Birmingham and Nottingham.
KPMG has also outlined plans to provide new workspaces for its staff in the East Midlands by securing a new office at the University of Nottingham's Castle Meadows Campus.
The firm's growth was driven by an increase in demand for its core services – audit, tax & legal, deal advisory and consulting. Deals completed by the KPMG UK Midlands corporate finance team include the sale of a construction management software and services company to The Access Group, the acquisition of National Tyres by Halfords and LDC's investment into Stonbury, the water and environmental sustainability firm.
Andy Bostock, KPMG UK Midlands regional chair said: "The past year was an extraordinary year for businesses in the Midlands – Birmingham hosted the 2022 Commonwealth Games, which saw a record number of tourists visiting the region and a continuous flow of inward investment which has ensured that crucial infrastructure projects will be realised.
"In 2022, we invested in our staff by enhancing our benefits package and provided an in-year salary rise to recognise the hard work of our colleagues across the UK. This investment will also be continuing in the Midlands as we set to relocate our office as part of our partnership with the University of Nottingham.
"This year, many of our clients will be focusing on how best to optimise the costs of their business operations while ensuring that they can still make impactful investments in digital transformation, improving ESG credentials and upskilling their workforce; and our expert teams will be on hand to support them."