East Midlands firms handed more than £51m in start-up loans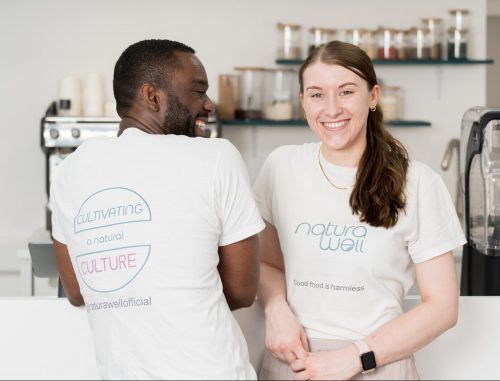 The British Business Bank has revealed it has awarded more than £941m via its Start Up Loans (SUL) programme since its inception in 2012 – with £51m of the total being handed to companies in the East Midlands.
Businesses in the region have now received 5,616 loans via the programme.
Current SUL Ambassador for the East Midlands, Naturawell, a plant-based bar and restaurant based in Lincoln, took out funding from Start Up Loans to set up the business in 2021.
Naturawell founders Joezy Black and Amy White said: "We are proud ambassadors of the Start Up Loans scheme so for it to hit the milestone of 100,000 loans throughout the UK is not a surprise to us and would imagine the milestones would continue.
"We founded our business in 2021 and have not looked back, Naturawell is our pride and joy and has given us a platform for us to spread our thoughts and ideas on healthy living through the products we can provide at our restaurant."
Richard Bearman, managing director, Start Up Loans, added: "Start Up Loans is instrumental in supporting people across the UK who are looking to start their own businesses, and passing our one hundred thousand loan milestone is an amazing achievement ten years in the making. We could not have achieved this without the dedicated support of our Delivery Partners, UK network or in-house team and I'd like to take this chance to thank them for everything they do to make our work possible."