UK's largest indie gin producer secures tasty funding deal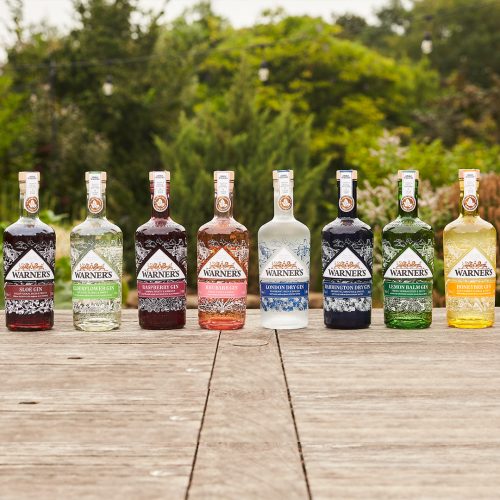 Northamptonshire-based distillery Warner's is set to double its bottling capacity after securing £1.5m in funding.
The certified B Corp, which distils alcoholic and non-alcoholic spirits at a 200-year-old family farm in Harrington, received the investment from the Midlands Engine Investment Fund (MEIF) via the FSE Group Debt Finance Fund.
The cash will also allow Warner's – already the largest independent craft gin distillery in the UK – to pursue its international ambitions.
Tina Warner-Keogh, co-founder and co-CEO of Warner's, said: "We've been leading the way with naturally flavoured full strength gins since the gin renaissance of the mid 2010s and were the first craft distillery to launch a range of natural non-alcoholic spirits, which is now one of the fastest growing areas of the business.
"We've developed a strong brand around quality and provenance and have secured the funding and resources required to meet growing demand. The MEIF expansion capital means we can continue delivering growth and build on the platform created to date. We're grateful to FSE for their backing, enabling us to double bottling capacity and work towards our ambition to triple sales to £25+million over the next five years."
Ann Marie McFadyen, investment manager at The FSE Group, said: "Warner's has proven high demand for its award-winning products, which has in the past been met with temporary recruitment and short-term solutions. Its experienced and capable management team is now looking to establish an operation and employee base that is fit for future growth as they scale the business, and we are delighted to be supporting them to achieve this."
Mark Wilcockson, senior investment manager at the British Business Bank, added: "MEIF continues to support SMEs that prioritise sustainability and eco-friendly approaches to business and Warner's Distillery fits this description perfectly as a B Corp. The MEIF supports sustainable growth for the region and this investment will support the company's international expansion from its Midlands base."