Polymer business bags German investment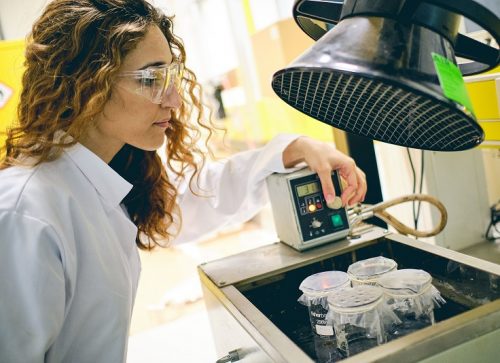 German chemicals giant Evonik has invested in Loughborough-based Interface Polymers through its Sustainability Tech Fund.
Interface is based at the Advanced Technology and Innovation Centre on Oakwood Drive. It was established in 2016 to commercialise inventions made in the Department of Chemistry at the University of Warwick and has set its sights on becoming a global leader in compatibility and surface functionality solutions for the polyolefin industry.
Bernhard Mohr, head of Venture Capital at Evonik said: "Many modern applications would be unthinkable without plastics but recycling them is still a big challenge. Interface Polymers' additive technology offers a solution and is an excellent fit with Evonik's Circular Plastics Program."
Ross Baglin, CEO of Interface Polymers, said: "Our Polarfin® additive technology modifies and improves the properties of the world's most commonly used plastics. It can solve several key environmental challenges with their use today. We are delighted to have a world-class company like Evonik as an investor and development partner, and we look forward to making polymers the best solution for so many human needs."
Mills & Reeve advised the German company on the investment.
Zickie Lim, head of the venture capital and investments team at Mills & Reeve, said: "Interface Polymers with its high performance additives technology is a great addition to Evonik's investment portfolio as the company drives forward its commitment towards sustainable recycling."