New link road set to unlock thousands of jobs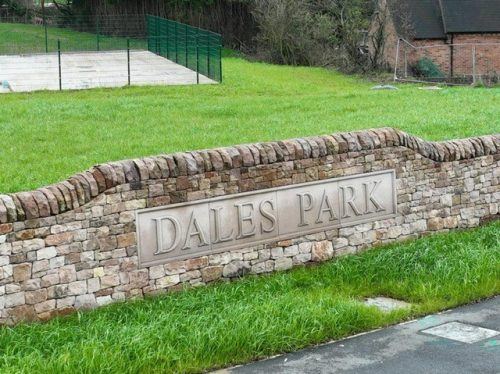 A new link road which will provide access to a brand-new community on the edge of Ashbourne is set to open next month, paving the way for the creation of thousands of jobs.
Harrison Way will link a new roundabout on the A52 to Blenheim Road, which runs through the Ashbourne Airfield Industrial Estate, unlocking access to more than 40 hectares of brownfield development land.
The land will be developed to create Dales Park, an ambitious mixed-use development brought forward by FW Harrison consisting of a business park, new commercial units, a pub, hotel, community facilities and more than 360 homes.
The creation of Dales Park is expected to generate a raft of employment opportunities, adding to the 2,000 positions currently supported by some 70 companies in the area.
The Harrison family, who run FW Harrison, bought the land in the 1960s following the closure of the former RAF Ashbourne air base.
Joanne Harrison, director at FW Harrison, said: "Although the roundabout has been completed for some time, the link road has been delayed for a variety of reasons, including simple bad weather, and so we're very excited to set a date for its opening.
"It will bring so many benefits to Ashbourne. Not only does it open up access to land for housing and commercial units, creating and securing jobs for the town, it also eases the bottleneck caused by there only being one access point to the airfield estate.
"And it also offers space for companies currently based at Ashbourne Airfield to expand. So many firms want to grow but don't have the room, so this gives them the ability to expand without having to leave Ashbourne.
"We are very proud to have built Harrison Way for the community of Dales Park and it will be exciting to see this being developed."
The project is being funded by FW Harrison Estates Ltd with support from Derbyshire County Council to enable the roundabout and link road construction.
The improvement works to the final stretch of Blenheim Road have been funded by Derbyshire Dales District Council, with a grant of £1m from the D2N2 Local Enterprise Partnership helping to cover the cost of the roundabout.
A spokesperson for Derbyshire Dales District Council said: "The development of the former Ashbourne Airfield is a hugely significant regeneration project for the District Council.  The site is key for economic growth in our district, providing much-needed jobs and homes.  We are thrilled that ten years of work by Derbyshire Dales District Council has unlocked the regeneration of Ashbourne Airfield.
"This site is superbly located. The new link road will help address existing highway capacity problems and release the site's enormous potential, providing expansion opportunities for local firms, serviced land to attract new firms, and local employment opportunities within the Derbyshire Dales district."
The new link road will officially open on 19 May.