Accountancy firm set for major expansion with private equity backing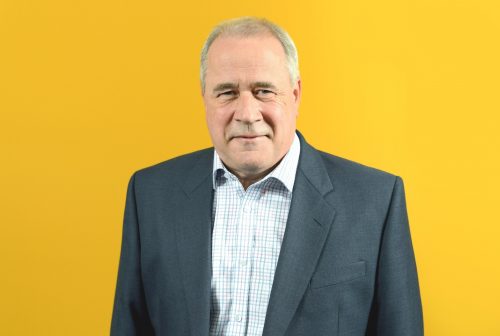 East Midlands accountant, business adviser and wealth manager, Duncan & Toplis, has landed investment from private equity firm Blixt Group.
Blixt, which recently backed Lawfront's acquisition of law firm Nelsons, is a European private equity firm headquartered in London, with access to over €250m of institutional investor funding.
Adrian Reynolds, managing director at Duncan & Toplis said: "The core of our culture is based on doing right by our people, our communities and our clients and this will remain so.
"Over almost a century, Duncan & Toplis has been a trusted partner to generations of people, businesses and communities and we're always working to have a greater positive impact. Our new growth strategy will start the next 100 years as we mean to go on, accelerating our progress and protecting that which makes our business special, while taking it to the next level.
"Blixt is an ideal partner for us because they share our focus on culture and growth for the right reasons. They also bring incredible expertise in strategic thinking, supporting us in the direction we want to travel in, helping us further along the path and accelerating our progress.
"Fundamentally, their support means that in the next few years, we can achieve what we would have hoped to achieve in 10-plus years, and that's very exciting."
Carl Harring, CEO at Blixt said: "We are delighted to be working with Duncan & Toplis. We have been impressed by the quality, track record and ambition of the business, and its exemplary commitment to both its people and its clients. We really look forward to partnering with the team at Duncan & Toplis and other like-minded accounting firms to help accelerate growth."
Duncan & Toplis group was founded in 1925 in Nottingham before it relocated to Grantham and expanded across the East Midlands.
All Duncan & Toplis board members, directors and team members will remain in their existing roles, with Adrian Reynolds continuing as managing director of Duncan & Toplis and Andy Severn as managing director of wealth management business Castlegate which is part of the Duncan & Toplis group.
The agreement with Blixt is subject to regulatory approvals and is due to complete in Autumn 2023.