What makes a good Buy and Build M&A Strategy?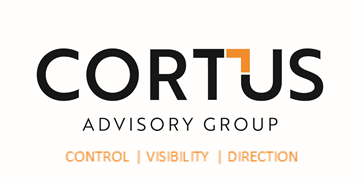 by Phil Dean, Director at Cortus Advisory Group based in Nottingham
'Buy and build' has become the M&A trend of the last couple of years and looks set to remain as market saturation makes organic growth increasingly difficult – allowing companies to achieve scale quickly while accessing new markets and segments.
The benefits are many.  If done successfully there are significant returns to be had through leveraging synergies, cost savings, back-office consolidation and increasing commercial power with suppliers and customers through scale. Investors are also able to reduce risk by deploying capital in supporting existing, proven management teams rather than un-tried teams.
So, how do you execute an effective buy and build strategy?
Having clear strategic goals. What are you trying to achieve? Is it new markets, to diversify your product portfolio, or strengthen your existing market position? Being clear on what you want to achieve keeps the process focussed on the right opportunities and can prevent management teams from having their heads turned by ad hoc purchasing opportunities. Has a proposed list of future acquisitions been identified to enable further growth? Are there enough targets in the sector and enough white space to grow?  Consider using a buyside acquisition service such as Cortus Compass.
Focus on businesses which provide core services or products that create value through the combination of assets. The goal is to leverage the combined strengths of the entities to create a more competitive and innovative organisation.  Complimentary products and services can also provide an opportunity to cross sell. Consider any cannibalisation impact on previously acquired businesses.  It goes without saying that diligence is a critical part of establishing that what you think you are buying – is – what you are buying.
Look at sectors which are highly fragmented but with inherent value creation potential. For example, the fast-growing technology sector, educational learning and development platforms, professional services (e.g., accountancy and law firms, which can be highly fragmented and with succession limitations), or the more established business services sector.
Have a strong system/ infrastructure to integrate future acquisitions, including a management team with a track record of successful business integration. It is exactly at this point where acquirors are at most risk of failing to create value.  Have a 100-day plan.  Identify and capture synergies upfront to drive operational efficiencies.  Outline the steps, timelines, and responsibilities for combining the acquired companies with existing operations and address crucial aspects such as cultural alignment, IT systems integration, consolidation of business processes, and talent management. Clear communication and proactive change management are essential throughout the process.
Don't forget about the people. The value of the acquired companies lies not only in their assets and customer base but also in the expertise and skills of their employees. Identify and retain key talent from the acquired organisations to ensure a smooth transition and leverage their knowledge and experience. Provide clear career development opportunities and establish a positive work environment to boost morale and retain valuable employees.
Don't let customers down. Communicate with existing and acquired customers to ensure a smooth transition. By delivering consistent value and maintaining strong customer relationships, you can secure long-term loyalty and maximise the potential of the buy and build.
Monitor and evaluate. As with all good plans, establish key performance indicators (KPIs) to track the success and make necessary adjustments along the way.
At Cortus Advisory Group, we have helped many businesses look for strategic buyside opportunities and guided them through financial due diligence and the wider deal process. If you would like to find out more details on how we can assist you, please contact Phil Dean at Cortus Advisory Group.