On the move: the latest East Midlands hires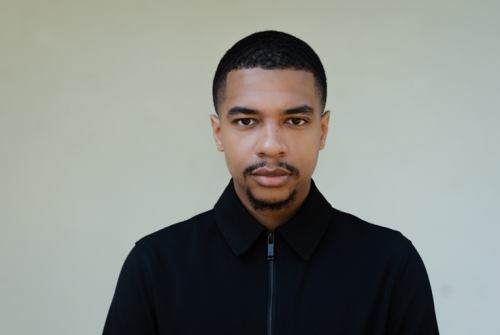 The British Basketball League has appointed Elliot Stein as its new commercial director.
Stein brings a wealth of sports business experience to the Leicester-headquartered league, having most recently held the position of director of business development at B+A.
In his previous role, Stein cultivated relationships with clients such as Nike, Pinterest, Foot Locker, Ubisoft, Meta and more, and was intrinsic in generating new business and increasing revenue.
Stein also holds a First-Class Honours Degree in Marketing and additionally spent three years at Silence Media.
He said: "Growing up playing basketball in the UK, I could only dream of an opportunity like this. Over the last few years, it has been amazing to watch the growth of the British Basketball League. The League is in a very exciting position, with a highly entertaining product and a valuable, engaged young audience. I look forward to building authentic partnerships with brands that will continue to help build awareness and grow the sport in the UK."
Aaron Radin, CEO of The British Basketball League, said: "I am delighted to welcome Elliot to our growing team off the court at the League. He has exceptional credentials and industry experience which makes him the ideal candidate to help our ambitions to grow the sport in the UK. This, coupled with his infectious passion for the sport, will certainly allow us to harness the opportunity for brands to partner with the League."
National accountancy firm UHY Hacker Young has promoted Dave Allum to partner at its Nottingham office.
Allum – who specialises in supporting owner-managed businesses with complex needs – joined the team in Nottingham over 20 years ago. Initially an audit senior, he has progressed through a range of roles to join the partnership.
He said: "From strategic advice to succession planning and post-Brexit implications for international business, it is incredibly rewarding to work with members of the Nottingham team and other UHY offices to help our clients across the UK, and internationally, prosper.
"I also have a strong interest in supporting charities and enjoy the challenge of applying concepts from the commercial environment to help these organisations become more financially sustainable.
"As a father to two children with disabilities, I am incredibly grateful to the support that UHY continues to provide to enable me to prioritise their needs and maintain a healthy work-life balance. Despite being a national firm, we've managed to remain true to our values and culture to provide the best environment for the team – a significant reason for why I am proud to have worked at UHY for so long.
"In my new role as partner, I look forward to continue being a trusted adviser to my audit clients while also supporting the growth of other team members, through our fantastic personal development programme, who will ultimately become future custodians of the firm."
Andrew Timms, managing partner at the Nottingham office of UHY Hacker Young, added: "As one of our longest-serving members of the Nottingham team, Dave's promotion shows the development opportunities that UHY has become synonymous with, and we are delighted to make him our newest partner as part of our continued growth through our five-year plan, and beyond."
Elsewhere, housebuilder and developer Lovell Partnerships has appointed Simon Gordon as regional operations director for the Eastern region.
With over two decades of experience in the industry, Gordon brings a wealth of expertise to the role, having worked with several well-established development and construction businesses throughout his career.
He said: "I am thrilled to be joining Lovell Partnerships as the regional operations director for the Eastern region. It's an incredible opportunity to contribute to the company's growth story. Despite the challenges in the housing market, I am confident in our ability to overcome them. Together with the exceptional teams in place, we will elevate quality, production and prioritise health and safety. I look forward to the journey ahead."