Magpies appoint new CEO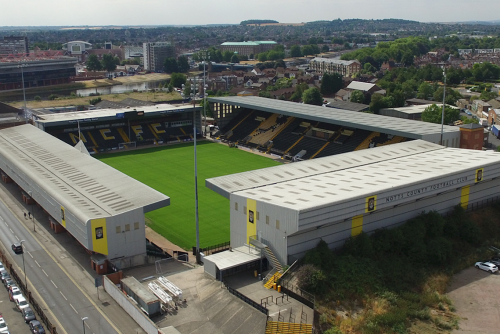 Notts County have appointed Joe Palmer as CEO. He succeeds the late Jason Turner at Meadow Lane.
Palmer's most recent EFL experience as CEO of AFC Wimbledon oversaw the stadium rebuild, taking the Dons back to their spiritual home of Plough Lane.
He has experience of operating at League 1 & Championship level and also has Champions League experience from his six years with FC Shakhtar Donetsk.
Palmer said: "Firstly, I would like to acknowledge the tremendous foundations laid by my predecessor, Jason, at Meadow Lane.
"I'm extremely grateful to Chris and Alex for selecting me as the man to fill the huge void left by Jason.
"Notts County is one of English football's greatest treasures. It's a brilliant club and I'm categorically invested in the way the owners want to move it forward. Their data-driven, analytical and pragmatic approach is, I believe, a recipe for success and we have already begun to see that in action with the club's long-awaited return to the EFL."
"We are delighted to have played a pivotal role in recruiting Joe Palmer to Notts County FC," said Scott Parsons, managing partner at Forsyth Barnes. "Joe's an exceptionally capable executive. With strong EFL experience, large project oversight, L1, Championship & even Champions League experience, we know he'll achieve great things with Notts."
"After last season's superb success with the late Jason Turner, Christopher and Alexander's unwavering support, people like Richard Montague and with the addition of Joe Palmer leading the club, the club is in a fantastic place. As a fan myself, this is a really exciting appointment for Notts County FC."