New fitness studio and regime favoured by sports superstars comes to Notts town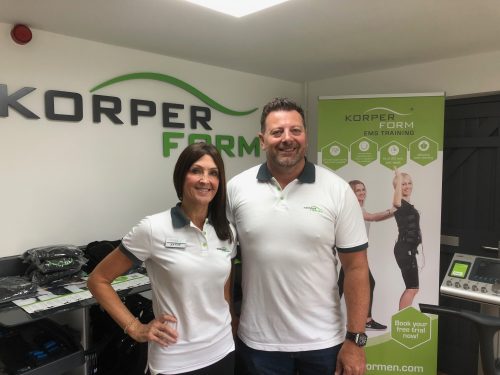 A "revolutionary" way of keeping fit and burning calories has come to the Nottinghamshire market town of Bingham with the opening of a new Korperform body shaping studio.
The new venue, based at Exchange House on Moor Lane in the town, hopes to bring a new fitness craze that has swept through Central Europe and is also proving a hit in the US and Dubai.
Korperform utilises EMS (electric muscle stimulation or electric myostimulation) technology to transport low and mid frequency electric currents and significantly increase the body's natural muscle contractions. This means that more muscles are activated when compared to conventional training methods.
The new studio has been set up by Nottinghamshire entrepreneur Elliot Kidd. He said: "We're delighted to bring this new Korperform fitness studio to Bingham.
"EMS training is used by the likes of Usain Bolt, Lionel Messi, Christiano Ronaldo – and even the Kardashians. Now, we aim to bring the amazing benefits it can bring to the people of Rushcliffe."
EMS targets over 80% of the body's muscles and can burn over 500 calories in just 20 minutes, said Kidd.
"Because of the amazingly quick results EMS has on body performance, we advise that our visitors only use EMS training once a week. It's perfect for those who are busy and either don't want to or do not have the time to spend a couple of hours in the gym three or four times a week."
The Bingham studio can also help with those recovering from injury. The EMS application is perfect for those with knee complaints, back pain or problems with the pelvic floor."