Altrincham recruitment group expands with new city centre office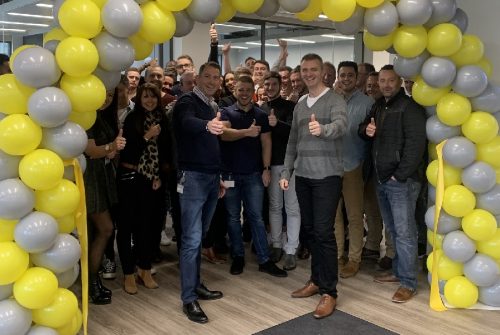 International recruiter NES Global Talent (NES) has capped an incredible year of worldwide growth by opening a new office in Manchester city centre, expanding its footprint in the UK.
Over the past year NES, a global provider of workforce solutions, has increased its network of international offices by almost half (47%) from 45 offices in 28 countries in 2018 to 66 offices in 33 countries in 2019.
In that time, NES has opened new offices in Zurich, Chicago, Mannheim in Germany, Port Arthur in Texas and Terrace in British Columbia, Canada, as it seeks further expansion after sales increased by a fifth from $0.9bn in 2017 to more than $1.1bn in 2018.
NES, which now employs more than 1,000 staff worldwide, has been operating from its head office in Altrincham for more than four decades and specialises in finding talent in the oil and gas, power and renewables, life sciences, chemical and mining sectors.
The new Manchester city centre location in Chapel Walks will ensure NES can keep pace with client demand and tap further into the growth of the economy in Greater Manchester and the wider North West by offering excellent local and international career opportunities for those based in the region.
NES will retain its offices at Station House in Altrincham as its global headquarters.
Earlier this year NES ranked 84th in The Sunday Times top track 100, listing the most successful private UK companies and was recently named Growth Recruitment Company of the Year at the TALiNT International Annual Recruitment Awards in London.
Managing director Eddie Halkett said: "This is a very exciting time for everyone connected with NES Global Talent in the UK.
"The past year has seen an incredible period of growth for NES.
"The local economy in our home town is also buoyant and the Manchester skyline is testament to that.
"To ensure we can continue to exceed both candidate and client expectations we will be further increasing our capabilities and head count across the whole spectrum of our industry offerings."
Chief executive Tig Gilliam added: "The fact that NES Global Talent has been able to grow so successfully across the world over the past 40 years is a testament to the culture of hard work we have cultivated within our business – driven by our Manchester heritage.
"I'm delighted that we are investing further in the region, building on the vision of our founders."