Online fashion retail giant hits back with plan of action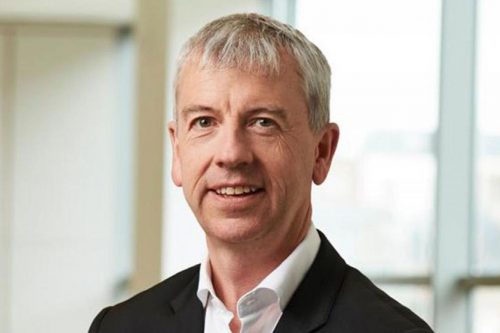 Under fire fashion retail giant Boohoo has responded to allegations it used a Leicester 'sweatshop', with a comprehensive rebuttal and plan to investigate its supply chain procedures, today.
The Manchester online retailer was accused by the Sunday Times of using a clothing manufacturer that paid staff as little as £3.50 an hour, and was flouting social distancing rules during the coronavirus lockdown.
The story led Home Secretary Priti Patel to order an investigation by the National Crime Agency.
Boohoo's shares have slumped by £1.59bn in the meantime.
However, today, the group issued a statement saying it was "shocked and appalled" by the recent allegation, and that it is "committed to doing everything in our power to rebuild the reputation of the textile manufacturing industry in Leicester".
It said it is launching an immediate independent review of its UK supply chain, led by Alison Levitt QC, making an initial commitment to invest an incremental £10m to eradicate supply chain malpractice, and accelerating its independent third party supply chain review with ethical audit and compliance specialists, Verisio and Bureau Veritas.
The group said it takes "extremely seriously all allegations of malpractice, poor working conditions, and underpayment of workers".
It said it will not hesitate to terminate relationships with any supplier who does not comply, adding: "We would welcome the opportunity to work with the Home Secretary and the local authority on any future investigations to help eliminate any instances of labour malpractice in Leicester."
The statement said as soon as Boohoo was made aware of the allegations in the Sunday Times it started an immediate investigation.
In the report, it claimed clothes under Boohoo's Nasty Gal brand were being handled in the factory.
Boohoo today said: "The garments featured were not actually manufactured in Leicester, but in Morocco.
"Post production, the garments were shipped back to the UK by the supplier to be repackaged into compliant boxes for delivery to the group's international distribution centre in Burnley.
"This was the process that was filmed at a premises formerly operated by Jaswal Fashions Limited."
The group, once again, reiterated that Jaswal Fashions was not, and has never been a supplier for the group.
And it said: "Our investigation to date has not found evidence of suppliers paying workers £3.50 per hour.
"However we have found other evidence of non-compliance with our code of conduct and the group has taken the decision to immediately terminate its relationship with both suppliers."
It said the group established an on-the-ground compliance team in Leicester in 2016 who carry out regular unscheduled inspections against the code of conduct.
In late 2019, it supplemented the team by funding an additional third-party audit programme, with ethical audit specialist, Verisio.
However, Boohoo said today it has launched an independent review of its UK supply chain to identify areas of risk and non-compliance, take action to strengthen future compliance, and to provide stakeholders with comfort that similar allegations will not recur in the future.
It committed to releasing an update on the supply chain review at the time of its half year results in September this year.
A further update will be released in January 2021, and April/May next year, followed by publication of a dedicated sustainability report, with the annual accounts in May/June next year.
Chief executive, John Lyttle, said: "As a board we are deeply shocked by the recent allegations about the Leicester garment industry.
"We wish to reiterate how seriously we are taking these matters and we will not hesitate to terminate any relationships where non-compliance with our code of conduct is found.
"Our commitment to an incremental £10m of investment demonstrates our resolve to enforce the highest standards of ethics, compliance and transparency for the benefit of all garment workers. We look forward to regularly updating our stakeholders as we move through this process."
Russ Mould, investment director at Manchester investment platform AJ Bell, said: "The tide is turning for Boohoo.
"Despite pulling out all the stops, its crisis management efforts aren't stemming the growing backlash against the company.
"The change in stance towards the retailer is quite remarkable.
"Only a few weeks ago everyone was applauding Boohoo for its ability to continue growing during the pandemic and investors were bidding up its share price to new record highs.
"Now, in the space of days, the share price is falling fast, and a growing army of people are sharpening their knives.
"A clear statement from the company in response to allegations of modern slavery shows it is taking the matter very seriously. Unfortunately, the market doesn't buy it.
"Undertaking a thorough review of its supply chain should have been done a long time ago as allegations about poor supplier working practices date back to 2017.
"Saying it will also look for two non-executive directors with skills in handling ESG (Environmental, Social, and Governance) issues also suggests it is reacting a little too late.
"Boohoo looks like a classic case study in the making for poor ESG practices given the supplier and wage controversy, its actions in buying companies from connected parties and the very large incentive plans for directors.
"It's also worth considering that the nature of the fast fashion model and low-price tag mean that many of its customers are buying clothes, wearing them once and chucking them, which is hardly ethical.
"Social media can help build a brand very quickly as influencers show off a company's products. However, the reverse is also true.
"A social media backlash is now building against Boohoo as the likes of Next and ASOS temporarily stop selling its clothes and reality TV star Vas J Morgan becomes the first influencer and former Boohoo collaborator to boycott the brand."