Property portfolio appoints national leasing agent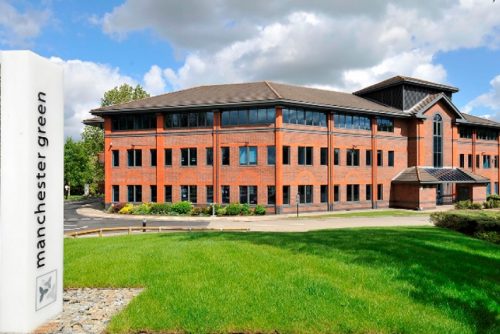 Squarestone Growth has appointed Knight Frank as its national leasing agent across its entire £250m UK-wide portfolio.
The group, which has bases in London and Edinburgh, currently has assets close to 2m sq ft in key regional locations and sees huge opportunities for growth as the country recovers from COVID-19 restrictions.
David Porter, head of office Knight Frank Manchester, who will lead this partnership for the company, said: "Squarestone's clear brief was for a national agency with really strong regional offices, who will work together to proactively manage their vacant stock.
"Their assets are geographically diverse, however, our network of UK offices are positioned perfectly that we have the clear expertise in the areas Squarestone need us.
"This is an exciting opportunity for Knight Frank to help add value and drive transactions by combining our knowledge and resources."
Founded in 2015, Squarestone Growth's approach has been to identify, acquire and turn around underperforming regional offices in strategic locations and rebuild rents and occupation, and it now has 30 assets worth more than £250m located throughout the UK.
In Manchester key assets with available space include The Royals, at Cheadle, at Manchester Green, close to the airport and The Lighthouse, a newly-refurbished landmark office at Salford Quays.
In The Midlands Knight Frank will be marketing space at Eagle Court, an established business park close to Birmingham Airport, Aspect Business Park, Nottingham and Southgate, Peterborough.
In Glasgow space at Buchanan Gate is available and at St James Business Centre close to the city's airport.
The portfolio also includes Mountbatten House in Basingstoke, a Grade II-listed office building, offering 126,000 sq ft over five levels with the potential for an extensive refurbishment, and Origin at Bracknell.
David Porter added: "The indicators on lettings and rent collection from the portfolio in the last three months were incredibly positive and we are already seeing strong interest in some of their assets."
Squarestone Growth founding partner, Paul Coulter, said: "We are delighted to have partnered with Knight Frank as our principle letting agent throughout the UK.
"We started acquiring assets in Scotland in 2015 and as we grew and expanded UK-wide Knight Frank's local teams were instrumental in finding us strong assets where we could use our asset management skills and office expertise to add value.
"Knight Frank's strong regional presence and highly-dedicated and long serving office agency teams offered us the local knowledge and enthusiasm that we are looking for in an agent."
He added: "At Squarestone we don't wait for the phone to ring, we make the calls and Knight Frank have, so far, shown they are equally as proactive.
"With a challenging market ahead, strong partnerships will be at the forefront of continued success in the market."