People on the Move: MLP Law; Central Networks & Technologies; Ball & Berry; Create Developments; OFR Consultants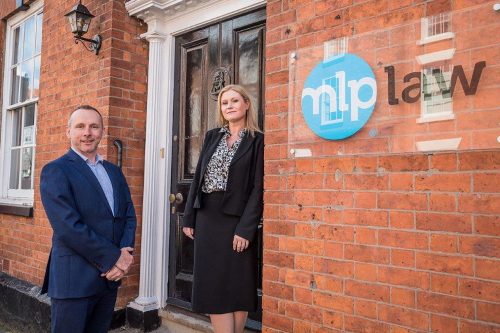 North West private and commercial legal practice, MLP Law, has bolstered its family law division with the appointment of partner, Rachael Wood, to lead and grow the specialism within the practice.
Her appointment at the Altrincham-based business coincides with a strong showing in the annual Legal 500 rankings. A number of the boutique company's practice areas were recognised in their field, supported by strong customer testimonials.
Cumbria-born Rachael started her career following roles at a number of well-respected law firms after graduating in law from Staffordshire University and completing a legal practice qualification at the Chester College of Law.
She is also a Resolution Accredited Specialist in Children and Matrimonial Finance, has a wealth of experience in dealing with high-net-worth divorces and child matters, and has extensive experience in dealing with disputes involving unmarried partners.
Rachael said: "There is a tremendous opportunity here for me at MLP Law to grow the family law services we offer.
"It is a very fulfilling role as we meet people at challenging periods in their lives and help them through the difficulties they face. We will grow the service based on providing sure-footed advice which is tailored to each individual's circumstances. It is a really exciting time and I'm looking forward to the coming months and what they hold."
MLP Law owner and director, Stephen Atree, said: "Rachael is a great addition to our team and brings with her a wealth of experience in family law matters. She is an accomplished operator who will work tirelessly to help our customers achieve the outcomes they want and deserve."
MLP Law has offices in Liverpool, Lymm and MediaCity in addition to its Altrincham HQ. It provides a full range of legal services to commercial and private clients.
::
IT support provider and cloud solutions specialist Central Networks and Technologies has appointed Nicola Brown as sales director.
The hire is intended to build on the firm's sustained growth as it has supported its clients' business continuity throughout the COVID-19 pandemic by bolstering IT infrastructure.
Having amassed more than 20 years' experience selling IT solutions into the social housing sector, Nicola has held a range of senior sales roles including regional director at social housing software provider Housing Partners. Her responsibilities included new business development and managing strategic accounts across the North West.
Nicola is also a director of WISH (Women In Social Housing), a community interest company that champions women working within the sector, in addition to co-chairing the North West WISH network.
Her blend of experience in social housing and tech makes her the ideal fit for the role at Central, which has strong ties with the housing association market with clients such as Bron Afon and Horton Housing.
Nicola's appointment is also designed to drive new business streams in the SME sector, including manufacturing, where Central has already made an impact in providing IT solutions including an extended relationship with Aflex Hose.
General manager, Paul Beaumont, said: "I am extremely pleased to welcome Nicola to the senior team, she brings a wealth of experience in the housing association market and in sales and account management.
"Nicola's appointment further cements Central's commitment to the social housing market, which presently accounts for around 75% of our revenues. She also strengthens our sales management abilities as we further augment these revenues with new business from the SME sector."
Heywood-based Central offers a wide range of IT services, including public, private or hybrid cloud solutions, infrastructure services, as well as disaster and back-up solutions. The company is a Microsoft Gold Partner and a Microsoft Azure specialist.
::
Approved inspector, Ball & Berry, has accelerated the expansion of its team with a third appointment in as many months.
Darren Davies joins Preston-based Ball & Berry as an associate director, alongside recently recruited senior building control surveyor, Graham Hoare and regional director, Stuart Martin, as the company works to expand its coverage across the bottom half of the country.
Darren's role will focus on growing Ball & Berry's presence in commercial and domestic markets in the region, as well as identifying opportunities for additional growth in thriving areas.
Having started his career as an apprentice bricklayer with the Royal Engineers, Darren undertook various senior roles in the building sector including contracts manager for several construction companies.
He was then appointed at Greendoor Building Control and Specialist Services where he was promoted to building control surveyor before it was acquired by Stroma Building Control. Since 2018, he was responsible for launching and developing a Surrey office, focusing primarily on expanding its team of building control surveyors and securing contracts on major domestic developments.
Ball & Berry opened its third office, in Birmingham, 18 months ago. It launched its fourth office in London in June 2020 to continue its strategy of driving collaboration between developers, architects, contractors and clients, and to deliver an increasing volume of major projects in the South.
Davies said: "I was attracted to the challenge of working with Ball & Berry's expert team to set up a high-calibre offering in the South, and I'm excited about joining the driving force that has already been established by Stuart and Graham."
Regional director, Stuart Martin, said: "We are very pleased to be welcoming Darren to the team, at what is a pivotal time for our business. We are, quite simply, thriving since launching an official presence in the South and Darren's appointment is the next step in ensuring we scale up quickly in line with that demand.
"Darren's extensive tenure across multiple disciplines within the built environment made him a prime candidate for this role because he has the ability to understand other aspects of what it takes to deliver a project on time, to budget and to standard. Having that holistic stance is something our clients rely on us for, and we're sure they will be just as impressed with this new addition to our team as we are."
::
Blackpool-based specialist hotel developer, Create Developments, has appointed Neil Holland as its third development manager.
Neil brings a wealth of hotel development expertise to the team, having previously been director of projects for the Hilton hotel brand.
The additional role has been created at a time when the company is progressing a pipeline of branded hotel developments across the UK. It is currently delivering its second Hampton by Hilton hotel in Manchester, as well as beginning a large extension to its successful Hampton by Hilton hotel in Blackpool.
The appointment forms part of the company's strategic growth plan, with several more hotel development projects now in the pipeline.
Neil is a Chartered Quantity Surveyor, with an MSc in project management. A leading expert in modular construction, Neil brings a total of 35 years of experience in the UK and European construction industry to the table.
Formerly working on hotel development projects within the Hilton group, Neil has developed a wealth of industry expertise in the sector, having also previously worked for Whitbread, Wetherspoons, IHG and a number of US Blue Chip franchise businesses.
Neil will be working alongside chief executive Paul Mathison, development managers Jim Storey and Paul Rooney, and brand director Gill Mathison.
He said: "I am delighted to be joining the company during its period of growth. I have previously worked closely with Create in my role with Hilton Group and I share the passion and enthusiasm they apply to all their developments. It's great to be joining a dynamic and forward-thinking business with a positive and friendly culture. I'm looking forward to be working with the team on some very exciting new opportunities."
Paul Mathison said: "Create Developments is going from strength to strength and Neil brings a new dynamic to our team, especially his expertise with branded hotels. With several other prestigious hotel development projects now in the pipeline, Neil's input will be crucial in bringing our team's strategic growth plans to fruition."
::
Fire engineering consultancy, OFR Consultants, is continuing its commitment to graduate investment and training during these challenging times with the recruitment of five new team members.
The five graduates are now working across OFR's UK-wide offices in Manchester, London, Bath, Glasgow and Edinburgh.
Oliver Shaw, from Bolton, has joined the Manchester office following a Physics degree at the University of Hull and a year's teaching English in Foshan, China.
He is currently finishing his masters in Aerospace Engineering at the University of Salford where his dissertation is on investigating transonic buffeting using CFD.
He said: "What appealed to me about OFR is its fast-paced growth and the opportunity to work with and learn from experts in the field of fire engineering.
I look forward to being involved in stadiums and sports facility projects as this has always been an interest of mine."
The business, which was established just under five years ago and has a turnover exceeding £6m, has quickly developed into an internationally-renowned fire engineering consultancy working on some of the most pioneering global projects including the Google campus in London and the Rothera Research Station in Antarctica.
Founding director, Simon Lay, said: "We are so pleased that we are able to continue offering opportunities to the hardworking individuals that are starting out in our industry. We are confident that their new roles within the business will see them develop from academics into professional fire engineers – with daily exposure to some of the world's most exciting construction projects. We welcome Oliver to the team."