Drugs discovery firm raises £27m through placing and open offer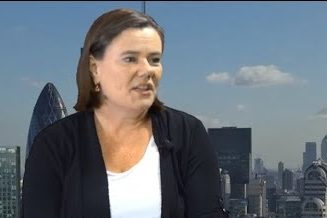 Redx Pharma, the Cheshire drugs discovery firm, has raised more than £27m through a share pacing and open offer.
The Alderley Park-based company raised £25.5m in a placing of new shares with both new institutional investors and existing shareholders, and up to a further £2.2m by way of an open offer.
Following completion of the placing the company estimates it will have available cash of approximately £47m which is expected to provide it with working capital until the end of 2022.
It said £14m will be used for medical trials for its RXC004 line, while £11m will fund completion of preclinical studies on RXC007.
£16m will fund further support for the augmentation and progression of the company's oncology and fibrosis research pipeline, and £12m will provide general working capital to the end of 2022.
Monies received under the open offer will be used to further support the company's oncology and fibrosis research pipelines, as well as for general working capital purposes.
Chairman, Ian Ross, said: "We are delighted to have conditionally raised c. £25.5m, which has strengthened our financial position and means we can continue to drive forward with two promising clinical programmes and our preclinical research at pace.
"We are particularly pleased with the continued strong support from our existing investors, notably Redmile and Sofinnova, as well as welcoming new investors including Polar Capital."
Commenting on recent progress and momentum in a strong 2020 for Redx, chief executive Lisa Anson, said: "Redx has made strong progress over the last six months in particular, executing on two key collaboration agreements with world leading pharmaceutical companies, AstraZeneca and Jazz Pharmaceuticals.
"We are pleased to see support for Redx's strategy and our exciting pipeline of novel drugs, which have the potential to transform the treatment of cancer and fibrosis.
"We remain confident in our lead oncology asset, RXC004, and look forward to announcing results from the Phase 1 study, expected in H1 2021. Our development compound in fibrosis, RXC007, also remains on track, and we expect it to enter Phase 1 clinical development in H1 2021."