Wejo founder named 'Disruptor' at EY Entrepreneur Of The Year awards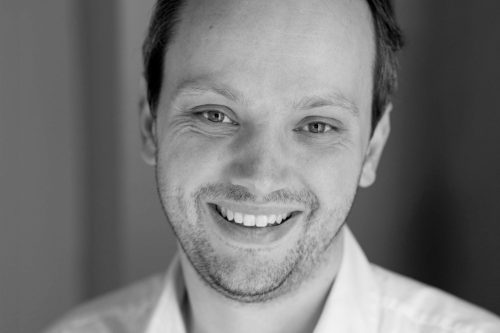 Richard Barlow, founder of Wejo, was named 'Disruptor' at last night's EY Entrepreneur Of The Year awards 2020.
Richard, who is based in Tattenhall, Cheshire, was recognised for his efforts to revolutionise the use of data in the automotive sector.
With 18 million cars on the Wejo platform, the idea behind the business combines Richard's personal interest in both technology and cars, harnessing the data available on driver behaviour, traffic patterns and other trends to benefit auto manufacturers, businesses and the wider public.
Richard recognised the untapped potential of this data and how leveraging it could help address and solve problems the automotive industry may face in the future. Insights from the data will be of real value to insurance companies, parking app developers, highway agencies, and more.
Victoria Price, partner and EY Entrepreneur Of The Year leader in the North, said: "Richard is a brilliant example of entrepreneurial innovation in action. Spurred on by his passion for both technology and cars, Richard has created the Wejo platform which is now beneficial to the automotive industry, and wider public."
Joanna Santinon, partner and EY Entrepreneur Of The Year leader, UK, said: "Despite a truly challenging year, we've had a phenomenal calibre of entrepreneurs enter the programme this year, representing exceptional businesses across the country.
"They have instilled hope and optimism into their organisations, staying upbeat and positive, and identifying new avenues of business. Richard is the epitome of UK entrepreneurs – resilient, unstoppable, and embodying entrepreneurial spirit in everything he does."
Ben Francis, founder of Gymshark, a UK fitness brand based in the West Midlands, was also awarded EY Entrepreneur Of The Year. Ben will now represent the UK at EY World Entrepreneur Of The Year next year.
Founded in 2012 by Ben, Gymshark turned over £170m-a-year just seven years later. With more than two million customers and in excess of 500 employees at its Solihull headquarters, the firm has leveraged the power of social media and influencers to innovate, improve and scale-up.
The independent judging panel acknowledged the impressive trajectory of his business, which has grown from a small start-up to what is now a well-recognised global brand.
Always at the cutting edge while being meticulous in its approach, Gymshark is renowned for its acumen in the world of social media. As well as working with prominent fitness industry influencers, Ben has worked hard to ensure Gymshark's social media accounts are as interesting and visual as possible.
He was also a pioneer in engaging consumers through social media and influencers, a strategy which resonates with millennials around the world.
Gymshark has more than 10 million followers across nine platforms with a global fan base of millennial customers, connecting with them online and via a worldwide tour of pop-up events that have included LA, NYC, London, Toronto, Melbourne and Sydney.
In August this year, Gymshark became the first direct-to-consumer brand in the UK to achieve 'unicorn' status with no external capital funding.
In addition to the overall UK EY Entrepreneur Of The Year winner, the judges celebrated Kristian Tapaninaho and Darina Garland, chief executive and chief experience officer of Ooni Ltd, based in West Lothian, as 'Ones to Watch'.
They recognised the company's step change in growth and the positive impact on their industry. As pioneers of the first portable outdoor wood fire pizza oven, and with sales in more than 100 countries already, the pair show strong prospects of scaling up and reaching their global aspirations.
A focus on people, culture and customer experience has also been key. Kristian and Darina have incorporated reinvestment in the team and future growth into their business model.
Their culture is critical to business success, enabling them to attract and retain a close-knit, dynamic team which believes in having a positive impact on the wider community. At the same time, they are continuing to develop and improve their products based on customer feedback.
Serial entrepreneur, angel investor and non-executive director, Sherry Coutu, was also honoured at the virtual event.
After Sherry had founded, floated and sold her own company, she took to angel investing and has directly supported more than 60 entrepreneurs.
Sherry is a strong advocate for entrepreneurs in the UK, penning the Digital Economy Council-commissioned 'Scale-Up Report' in 2014, which outlined why the UK Government needs to support both scale-ups and start-up, and led to her co-founding the Scale-Up Institute which supports entrepreneurs who are growing their business.
In 2015, her focus shifted towards investing in philanthropic causes, and she has worked with a number of charities, including Founders4Schools which she co-founded with Reid Hoffman of LinkedIn, which aims to improve the employability of young people by creating encounters with entrepreneurs and business.
Sherry's recognition spans a number of high-profile lists and awards, which include being appointed CBE in the 2013 New Year Honours for her services to entrepreneurship and being named Top Entrepreneur contributing to 'Queen and Country' by Sunday Times magazine.
The EY Entrepreneur Of The Year 2020 UK judging panel was chaired by Simon Rogerson, CEO of Octopus Group, who was be joined by: Ambarish Mitra, co-founder of Blippar and Greyparrot; Emma Griffin, non-executive director and investor; Jon Wright, partner, JamJar Investments; Sahar Hashemi OBE, co-founder of Coffee Republic & Skinny Candy.