PE firm invests in future of eCommerce specialist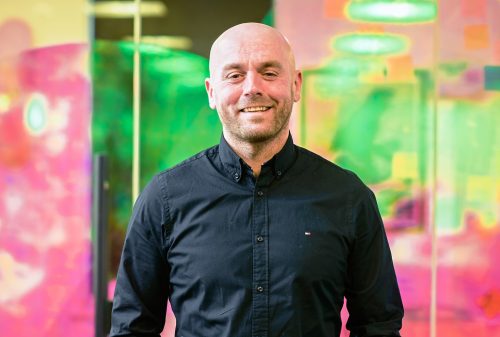 Private equity investor Foresight Group has provided an undisclosed injection into Manchester digital eCommerce agency Space 48.
The investment and Foresight's involvement will support founder and managing director Jon Woodall in taking the business through its next stage of growth, further building on Space 48's success and current market leading position.
Space 48 offers clients a full range of eCommerce consulting services with a focus on designing solutions to improve end-customer experiences and drive online sales. This includes eCommerce design, engineering, re-platforming, platform improvements, growth marketing and eCommerce consultancy.
The company, which has around 50 staff, has a long track record as an independent consultant across eCommerce platforms. It said it is known for its high quality work as demonstrated by organic revenue growth of more than 25% in the past two years, and its expansive customer portfolio.
The eCommerce agency market represented around £1.5bn sales in the UK in 2019 and is projected to continue to grow by seven per cent annually through 2024.
As retailers increasingly focus on driving online sales channels and improving customer experiences by investing in eCommerce technologies and infrastructure, an agency like Space 48 said it is well positioned to help ambitious online retailers thrive.
Foresight's investment will drive further growth across the business, with plans to develop the sales team, go-to-market strategy and explore international opportunities.
As part of the transaction, Foresight is appointing a chairperson from industry, who will be instrumental in leading the business through its next phase of growth, driving operational efficiencies and exploring expansion opportunities.
Jon Woodall, Space 48 managing director, said: "The company has grown organically since 2008 but, in order to take it to the next level, we decided to bring in a new partner to help realise our full potential.
"Foresight's focus on growing UK businesses and its track record of investing in eCommerce were key for us. As we look to expand our reach and breadth of customers for services, I am confident that the business will flourish with Foresight's support."
Matthew Pomroy, investment director at Foresight, which has a Manchester office, said: "Jon and the team at Space 48 have built a very strong business from the ground up and have become one of the most reputable companies within the sector. As shown by feedback, it's clear that Space 48's quality, range of services and value-add insights are behind its long term customer relationships. We believe the growth in eCommerce will remain robust and Space 48 is well positioned to become one of the market leading eCommerce agencies."
Advisers to Foresight were: Legal due diligence, Knights; financial DD, Grant Thornton; commercial DD, WhiteCap Consulting; management DD, Catalysis; insurance DD, Lockton; cyber DD, KryptoCloud.
Advisers to Space 48 were: Legal advice, TLT; corporate finance, Mazars.