Optimism returns to Greater Manchester's business community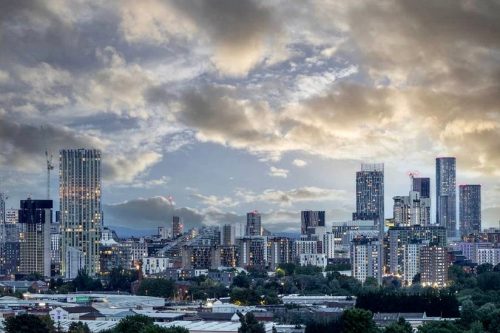 Optimism is returning to Greater Manchester businesses following the roll out of the vaccination programme.
According to the findings of this quarter's Economic Survey conducted by Greater Manchester Chamber of Commerce, the index has moved into positive territory for the first time since April 2020 as all three sector groups – services, manufacturing and construction show some signs of recovery after the economic shock of 2020.
The survey of nearly 300 businesses reveals that customer demand has increased in this quarter and improved businesses confidence.
The Greater Manchester Index now stands at 6.1, an increase of 24 points from the previous quarter's results.
Led by construction sector activity, current sales and advance orders from domestic customers increased relative to Q4 2020 but some clear divergence is emerging in the performance of different sectors.
Whilst nearly half of construction sector respondents reported improved sales, under a third of businesses from manufacturing and services reported that their sales to UK customers had increased in this quarter.
As against this, a third of manufacturing sector respondents and 40% of service sector respondents reported decreases in sales in this quarter.
Services sectors account for well over 80% of the city region's economy, which means a further upturn is needed in services for the overall economy to start growing again.
The balances relating to international trade reflect the impact Brexit has had on the ability to move goods seamlessly across the border. International trade in services with EU partners has also been impacted.
Nearly 80% of internationally active respondents reported that they were having difficulties in fulfilling the new paperwork and compliance requirements imposed by the EU–UK Trade and Cooperation Agreement.
Subrahmaniam Krishnan-Harihara, Head of Research at Greater Manchester Chamber of Commerce, said: "It will be a relief to both Greater Manchester's business community and political leadership that a sense of optimism is returning after the historic economic collapse in 2020.
"After a long period of Covid-19 related restrictions, Greater Manchester's business community seems buoyed by the Prime Minister's roadmap out of lockdown and the extension of Covid-19 support measures that the Chancellor announced in the Spring Budget.
"This, of course, does not mean that we are 'out of the woods' yet. The services sector, which includes the worst affected sectors of retail, hospitality and leisure is still suffering and recovery from COVID-19 is going to be slow and difficult."