HSS to invest €11.2m disposal proceeds into core tool hire operations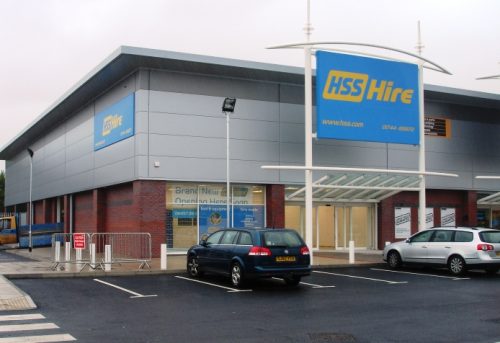 HSS, the Manchester-based tool hire group, has agreed to sell its Irish plant hire business in a cash deal worth €11.2m.
It will sell Laois Hire Services Limited to Briggs Equipment Ireland Limited and the proceeds will be used to invest in the core tool hire business in line with the group's strategy.
With Laois representing around four per cent of group revenue for the year ended December 28, 2019, the directors believe the consideration represents an attractive valuation for shareholders.
As part of this transaction, HSS has entered into a commercial agreement with Briggs for the cross hire of equipment to ensure the broadest possible distribution of, and customer access to, the parties existing fleets.
HSS expects to report its 2020 full year results in the week commencing April 26, and confirms that trading for the year was in line with management expectations.
The group has seen encouraging momentum during the first three months of 2021 and EBITDA for the period to April 3, 2021, is comfortably ahead of the comparable prior year period.
Chief executive, Steve Ashmore, said: "Over the last four years, we have made substantial progress against all three of our strategic priorities: to delever the group, transform the tool hire business and strengthen our commercial proposition.
"During this time we have transformed HSS to a modern, agile, technology-driven business, improving trading, reducing cost and increasing the overall profitability of the group.
"Today's announcement is another step forward on our strategy, enabling us to increase focus on our core tool hire business."
He added: "Laois has made a good contribution to the group over recent years and I would like to thank the team for their commitment. I am very pleased that the business will be joining Briggs who recognise its value and whose expertise will help it reach its full potential.
"Given HSS's existing partnership with Briggs, we will continue to provide our customers in the Republic of Ireland with all of their large plant requirements."