Liverpool comedy club pulls out of live event trial over 'confusing' government message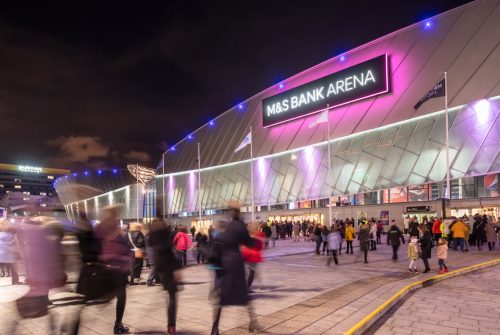 The Hot Water Comedy Club in Liverpool has pulled out of a trial to reopen live events in the city region.
The comedy club said it had decided not to take part following the government's "confusing messaging" over "vaccine passports."
The pilots to be hosted by the city included the Hot Water Comedy Club at M&S Bank Arena Auditorium, three shows for the Luna Cinema on the Waterfront, The Good Business Festival Presents: Change Business for Good at ACC Liverpool, and the Circus Club.
Liverpool City Council said the programme will help to develop and pilot the logistics of event ticketing and testing, venue admittance and post-event follow-up as the hospitality sector gears up to emerging from the pandemic lockdown.
However, the Hot Water Club said after the Government released a press statement around "vaccine passports" making it unclear which trial the comedy club was in – many drew the wrong conclusions and the club had been subject to a "hate campaign."
In a statement, the club said: "For some reason, all trials had been bundled together under the same press release and it seemed that we were part of the vaccine passport programme.
"We also happened to be the very first event of any trial in operation so, nor surprisingly, the headlines mentioned 'Hot Water Comedy Club' and 'The Vaccine Passport Programme' as if we were part of the programme."
It added, this followed two days of "hate campaign" on social media.
As a result of this, it has decided not to be part of any programme, but has assured comedy fans that the club will be open soon.
The Hot Water Comedy Club signed up to be part of the 'Event Research Programme' in early March.
It was hoped evidence from the study would be used to support the case to fully reopen venues without the need for social distancing.
Earlier this week Matthew Ashton, Liverpool's director of public health, said: "Our experience as the pilot city for mass symptom-free testing means we have the knowledge and infrastructure in place to deliver complicated projects safely.
"We really hope we can help provide the scientific evidence needed to ensure the wider sector is able to open across the country in the coming months.
"This is a continuation of the city's long-standing tradition of carrying out pioneering public health work that not only has an impact here, but also across the rest of the country and the wider world."