Pandemic pivot leads to record revenues for leadership training company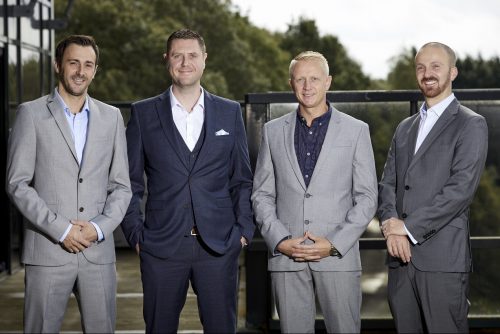 Leadership and management training company In Professional Development is toasting a record year after successfully pivoting its business model during the pandemic.
The Wigan company reacted to COVID-19 by switching the delivery of its courses from a face-to-face format to using video conferencing technology.
It meant it was able to deliver more courses and attract a record number of delegates in the year to March 31, propelling annual revenues from £2.7m to £3.4m.
The company, which caters for executives, directors, managers and other senior leaders across the public, private and third sectors throughout the UK and overseas, ran a total of 317 open and in-company programmes – up from 134 in the previous year.
These drew more than 3,500 delegates, compared with 1,300 in 2019/20 when all programmes were delivered face-to-face.
Chief executive Dave Hall said: "Last April, we were projecting no income due to the impact of the pandemic and the cancellation of our face-to-face programmes.
"We knew we had to respond with a new strategy, so we decided to move our delivery to a virtual setting.
"This was a huge risk, as we were venturing into unexplored territory. Never before had we delivered a single virtual course, but the team worked tirelessly to ensure the new platforms and processes were implemented successfully."
He added: "The new format, featuring interactive video conferencing and breakout sessions, has proved extremely popular and has enabled us to offer a record number of programmes with a vast increase in bookings, leading to a rise in full-year sales revenues of 26% to a record level."
In line with its growth, the firm has recruited 11 staff over the past year, taking its workforce to 29. It has taken more office space at its Wigan headquarters to accommodate its expanding team. And the company expects to recruit a further 12 staff this year.
Dave said In Professional Development had surpassed expectations by demonstrating its resilience and ability to adapt to the changing business environment.
"Our strong performance has also meant a significant increase in staff numbers, which is something we are especially proud about, given the wider economic backdrop.
"Everyone in the team is looking forward to returning to the new office space when it is safe to do so."
The company, which is led by Dave alongside co-founders and directors Marc Davis, Jon Palmer and Stuart Thompson, began trading in 2018.
Its courses – including the flagship Executive Mini MBA and a Directors Development Programme – focus on helping delegates to improve their skills and equip them with tools and strategies to enhance their own performance and that of their organisations.
Dave said executives and other senior leaders had opted to use lockdown periods to upskill their staff and develop their own skills, which was another factor contributing to the company's bumper growth.
In Professional Development has also been appointed as a core delivery partner for the £30m Cheshire and Warrington Accelerate skills project.