Southport Pleasureland in bid to build new roller coaster ride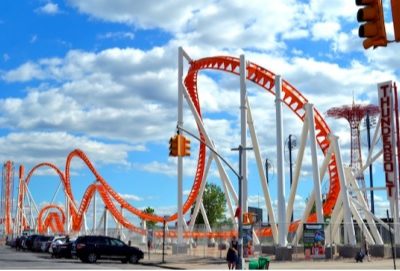 Operators of Southport Pleasureland have submitted plans to create a new roller coaster ride at the seaside venue.
Situated next to Marine Drive coast road on an under-used area of the park, the 'Thunderbolt' ride is designed to fit a long, narrow plot 260 metres long and 15 metres wide, and will reach a height of 35 metres, and a top speed of 55mph.
The family entertainment site, which has been in existence since 1913, says it will provide a significant new attraction for the amusement park, as well as allowing spectacular views out to the beach to the west and to the east towards Pleasureland, the Marine Lake and Southport town centre.
In its submission, Pleasureland Amusement Park says it has been contributing significantly to Southport's reputation and leisure offer and brings more visitors to Southport than any other leisure offer.
It said the proposed new ride will enhance the offer and improve the reputation of Pleasureland, helping to draw further visitors to the town. There are currently five 'Thunderbolt' rides in operation around the world.
Norman Wallis the chief executive of Supreme Attractions, which owns Pleasureland, said: "At present there are many projects on the table for the town of Southport.
"Some will definitely come to fruition, and others may not.
"It is very important that we continue, as a community and local businesses, to strive to move things forward, to ensure our town thrives rather than stands still or, worse, goes backwards.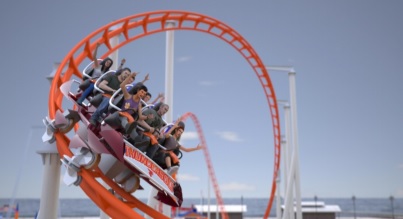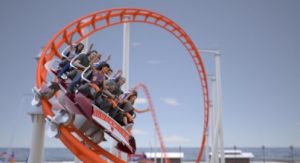 "Southport Pleasureland is thrilled to be the catalyst for the rebirth of the town, and the roller coaster is one of many exciting projects that we are currently working on, with some of the others including our Viking themed adventure golf attraction, Giant Observation Wheel, Dinosaur Park and Miniature Railway enhancements."