Bumper quarter for Warrington business park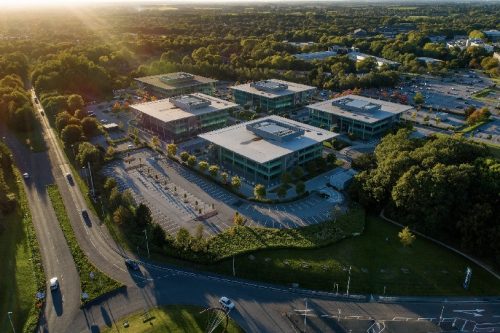 Nine new businesses have joined Birchwood Park in Warrington making it the most successful quarter of 2021 to date.
The most recent addition to Birchwood Park is award-winning Equity Release Supermarket, the independent equity release advisory service.
After a successful 12 months of growth, the business has taken up 4,607 sq ft of office space at Birchwood Park's Bridgewater Place.
Equity Release Supermarket was also joined by a host of businesses in quarter three taking up occupancy in Birchwood Park's small suite facilities.
In total, eight new companies have taken small suites facilities at Birchwood Park, totalling 6,460 sq ft of office space this quarter.
In the year to date, Birchwood Park has welcomed 21 new companies to its small suite facilities, on track to surpass the number of small suite deals both last year and 2019.
Martin O'Rourke, Commercial Director at Birchwood Park, said: "We are delighted to welcome Equity Release Supermarket and eight small suite businesses to Birchwood Park and we hope that being situated right in the heart of the North West, with access to several key towns and cities across the region, will provide each of the businesses joining us with the tools to aid both recruitment and boost connectivity.
"Being able to support businesses, regardless of size or sector, by combining a great central base with the flexibility to adapt our offer to suit business needs is always a huge plus for the team on the Park. We look forward to seeing each of the new businesses thrive!"