DSW Capital makes stock market debut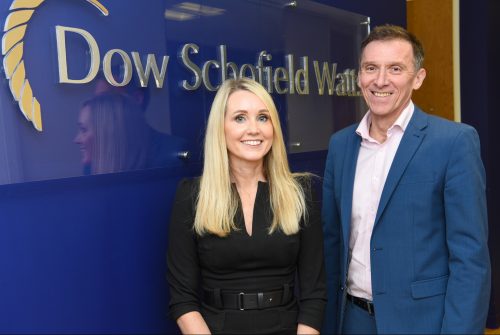 Professional Services group DSW Capital, owner of the Dow Schofield Watts brand, has made its stock market debut this morning.
The IPO has given the company a market capitalisation of £21.4m, based on a share price of 100p.
Daresbury-based DSW Capital was established in 2002, by three KPMG alumni and its platform model is disrupting the traditional model of accounting professional services firms.
DSW currently operates licensing arrangements with 19 licensee businesses with 82 fee earners across six offices in England and one in Scotland.
These trade primarily under the Dow Schofield Watts brand.
James Dow, Chief Executive of DSW Capital, said: "Joining AIM today is a momentous occasion for the whole of the DSW team and our stakeholders.
"It will allow us to invest more readily in the expansion of our Network and assist us in realising our vision to become the most sought-after destination for ambitious, entrepreneurial professionals to start and develop their own businesses.
"The UK accountancy marketplace is changing rapidly. An increasingly onerous regulatory environment, combined with the desire for lifestyle change driven by COVID-19, is a heady mix, which makes DSW's model increasingly attractive to ambitious professionals, who want autonomy, equality and opportunity and are seeking an alternative to the BIG 4."
He added: "We look forward to life on the public markets, to the opportunities that brings for all our licensees, partners and employees, and to reporting on our progress, as we continue to challenge the traditional marketplace for professional services in the UK."
Shore Capital is acting as nominated adviser, sole bookrunner and sole broker in relation to the admission and placing and will act as nominated adviser and sole broker to the company following admission.