Healthcare firm targets further growth after receiving £5m funding boost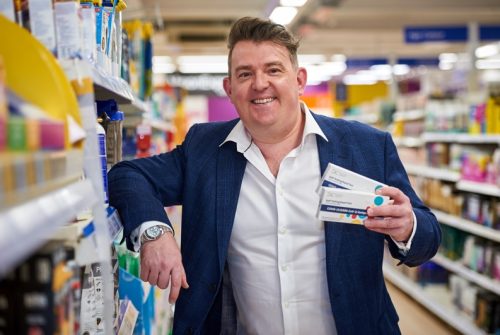 A Cheshire healthcare company has received a £5m funding facility, enabling it to push forward with ambitious growth targets.
The boost, from Tradeplus24, follows strong revenue growth for Nantwich-based Everything Genetic, which achieved revenues of £35m in its last financial year.
The business, which was established in 2016, specialises in genetic testing and healthcare diagnostics, and recently bolstered its genetic screening expertise to develop COVID testing kits. It announced a deal to supply hundreds of Tesco stores nationwide with lateral flow tests.
The financing package from Tradeplus24 will start at £1.8m, before growing to £5m, in line with Everything Genetic's targets.
The business has sold more than one million test kits across its COVID and genetics testing capabilities over the past 18 months, allowing it to make a further £1m of investments and acquisitions.
According to Everything Genetic's CEO and founder, James Price, it will enable the business to further expand its presence into preventative healthcare testing, including developing its own assays, or tests.
He said: "It's a significant deal which underpins the wider confidence into the life sciences sector and one which will help us to bolster our presence across the UK.
"From pioneering vaccines to the roll-out of public health interventions, the UK is undoubtedly emerging from the pandemic as a life science powerhouse.
"We feel privileged to have played a small part in that, helping individuals and businesses of all sizes navigate the complexities and ever-changing landscape of COVID testing. Our tests and services have enabled people to travel abroad, do business and see loved ones."
He added: "Although we expect our offering for corporate and consumer COVID testing will continue to be an important area for us, we'll aim to refocus our efforts on expanding our genetic predisposition testing, pharma-genomics and developing our own assays.
"We're incredibly excited to see how we can deliver solutions for consumers and the business community whilst building the business further in the years to come, which this investment will certainly help us to realise."
Everything Genetic chief financial officer, Stuart Dutton, said: "We've experienced a steady upward trajectory of growth in recent years, one which is testament to our ability to rapidly adapt to fluctuating global market conditions.
"Given our pre-pandemic expertise, we're also seen as a trusted player in the market. We stand out from others in the marketplace, some of which were set up almost overnight during the pandemic."
He added: "This new financial agreement will help us to firm up our working capital and realise our new £40m turnover target, which will put us in the best position to capitalise on future growth in the years to come."
Kevin Vendel, commercial director at Tradeplus24, said: "Everything Genetic is the perfect business partner to work with for Tradeplus24. This due to their fast growth and adaptability to the market.
"The revolving credit line of Tradeplus24 is a flexible facility that grows with their business, without having hidden fees or a lot of administration to deal with on a weekly basis. At Tradeplus24, we are excited to be working with Everything Genetic and establishing a long term relationship."