London expansion for challenger law firm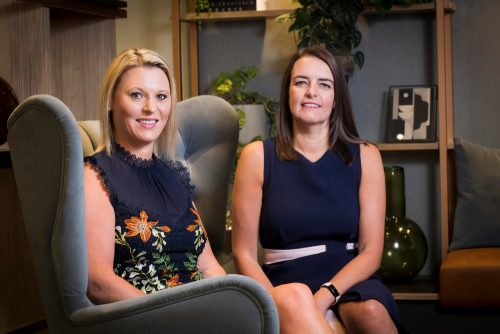 A challenger law firm which launched weeks before lockdown is set for record turnover as it expands with a London base.
Manchester-headquartered Bexley Beaumont will open its first office in the City of London in response to a "surge in demand" for its services from some of the country's biggest corporate brands.
The firm, which was established by Karen Bexley and Anna Beaumont, is also set to achieve turnover in excess of £5m in the current financial year.
CEO Karen Bexley described the progress as a "vindication" of the boutique firm's operations since the start of one of the most turbulent period's in recent economic history.
She added that Bexley Beaumont's status as a legal services hybrid "with a real focus on quality" had enabled it to cope better than many of its industry competitors.
"There's no doubt that the last two years have meant law firms and the clients whom they serve being confronted with immense change," she said.
"Yet those same circumstances have also provided great opportunities for firms such ours, offering both the excellence associated with the very best traditional law firms and the ability for lawyers to take control of their own career progression – something which has become very important.
"In that respect and from the outset, we firmly intended Bexley Beaumont to build upon the advances made by fee-share practices over last two decades since they first made an appearance.
"As a result, we have been fortunate enough to attract some incredibly talented lawyers – many from the UK's top 50 law firms – who recognise that our business model enables us to offer work of the same high standard.
"That has, in turn, led to us winning work with major companies in a range of business sectors based right across the UK.
"Having a presence in the capital now puts us in an even stronger position to press home the momentum which we have developed so far."
Bexley said that a nine-strong team would work out of Bexley Beaumont's London premises.
Together with co-founder Anna Beaumont – the former CEO of gunnercooke llp – she was one of Bexley Beaumont's only lawyers when the firm launched in January 2020.
The firm now has 33 lawyers with offices also at Centurion House, Deansgate.
As well as working for clients nationally in a variety of sectors, including retail, leisure and hospitality, pharmaceuticals, logistics, real estate and the public sector, the firm has won a string of prestigious awards including winning TheBusinessDesk.com's Business Masters Awards 2021.