Cumberland Building Society posts new record for mortgage lending of £2.2bn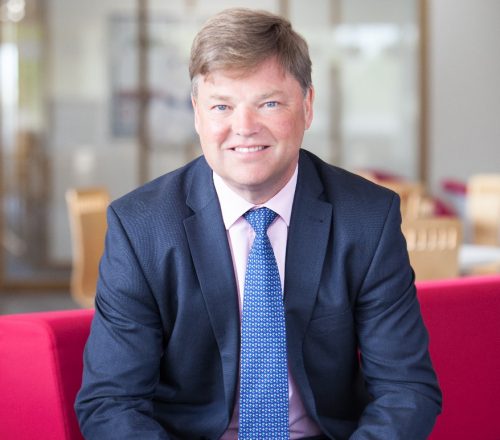 The Cumberland Building Society today published its annual report today (June 8) which revealed savers' deposits grew by £100m to £2.4bn in the year to March, while mortgage lending hit a record £2.2bn, as it provided loans to more than 500 first time buyers.
However, profits before tax fell from £10.5m to £8.6m, due, mainly, to increased investment in the society's 2025 modernisation programme.
The plan aims to offer banking services that are "kinder to people and planet".
Writing in the annual report, chairman John Hooper, said: "Our Cumberland 2025 plan will provide new digital channels, making it easier, quicker and more convenient to engage with us and manage accounts.
"Our branch customers will also benefit from a more streamlined, efficient way of working 'behind the scenes' too."
The Carlisle-based society operates 34 branches across Cumbria, South West Scotland, Northumberland and Lancashire, and it says it remains committed to its branch network, despite an increased uptake of online services.
Chief executive, Des Moore, expects a "noticeable reduction in profits over the next few years" as the Cumberland steps up investment, cushions vulnerable customers from the rising cost of living and lives up to its new strapline: 'Kinder banking. It's in our nature.'
During 2021-22, the society retained its Platinum Trusted Service Award from Feefo, and was ranked as one of the 100 best companies to work for in the North West .
The reporting year saw total employee numbers grow from 564 to 584 in part due to rising demand for telephone banking during COVID-19, which had a major impact on operations.
The head office in Carlisle reopened in February but many employees continue to work at home, some of the time, as the society embraces hybrid working as standard, which it says is popular with colleagues and will help it attract new talent.
Looking ahead, Mr Hooper said: "Financially, the Cumberland remains in a strong position. Despite the uncertainties of the pandemic, our arrears and bad debts remain remarkably low.
"The Cumberland is well placed to benefit in the medium term from the planned investment. This, coupled with the strong foundations provided by its distinctive business model, will allow the society to thrive into the future."
Michael Hulme, senior independent director, stood down from the board at the year end. He is succeeded as senior independent director by Eric Gunn.
The society expects to appoint a new non-executive director to replace Mr Hulme during 2022.