Significantly oversubscribed broker option drives Nanoco fundraise to £5.65m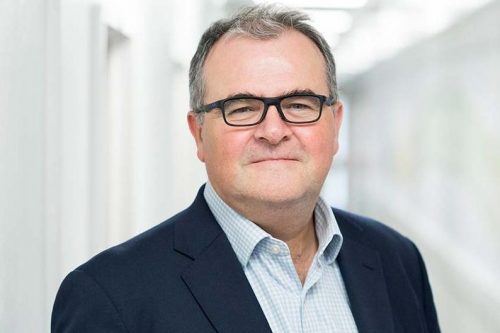 Manchester-based Nanoco has raised £5.65m before costs of approximately £0.25m, in a fundraising launched on June 6.
It originally intended to raise around £2.25m to support its future growth, and fund its litigation case against electronics giant Samsung.
But the University of Manchester spin-out, which develops materials used in the manufacture of monitors and TV screens, today revealed its total fundraising amount.
The fundraise was made up of a placing, subscription and a broker option.
The company announced on June 6, that it had raised £2.25m from the placing and subscription for new shares at a price of 37p per share.
A broker option, opened at that time on the same terms, closed at 5pm on June 7. The broker option was very significantly over-subscribed, Nanoco revealed.
Following the total fundraise, Nanoco's fiscal year 2022 end cash is expected to be between £7m and £7.5m. The additional funding from the broker option extends the company's cash runway into CY25, well beyond the point that it expects the organic business to be profitable and cash generative.
The Samsung IP litigation trial, now due in September 2022, was already covered by the placing and subscription. The cash runway now extends even further and beyond the expected outcome of Samsung's appeals against the decisions in Nanoco's favour by the Patent Trial and Appeal Board on the validity of all 47 of Nanoco's claims in the litigation.
Nanoco chief executive, Brian Tenner, said: "We are delighted with the level of support from our existing shareholders and new investors. By consistently delivering on anticipated milestones, we continue steady progress towards our goal of creating a fully-fledged, self-financing organic business.
"We continue our work in parallel to realise fair value for the company and its shareholders from the patent litigation against Samsung."
He added: "The fundraise gives us a very solid platform to achieve both of these goals. While we will maintain our discipline in focusing on near term value creation opportunities and cost management, the fundraise, combined with the new major work package with our European customer, provides a much more stable environment for managing the business and retaining our team of highly skilled personnel."
He said the strength of demand in the fundraise is also a very clear message of support for the company in its IP litigation: "As announced on 7 June 2022, Samsung's attempt to delay the trial for a second time has failed and we welcome the new trial date now set for September 2022, at the earlier end of our expectations. A robust balance sheet in the run up to the trial in Texas significantly strengthens our position opposite Samsung and any efforts to draw out the process through judicial appeals.
"The over-subscribed fundraise has been a fitting close to a very successful H1 CY22. The next six months should bring two further opportunities for significant steps forward in the organic business and the IP litigation. The Nanoco team are absolutely focused on delivering against both of those and creating value for all of our stakeholders."