City round-up: Bodycote; OTAQ
Revenues rose by 29% to £258m in the four months to October 31, 2022, at Bodycote, the Macclesfield-based provider of heat treatment and specialist thermal processing services.
The group said, in a trading update this morning, that it had been able to cover its increased energy costs through price increases and energy surcharges of approximately 15% in total.
It introduced energy surcharges at the end of last year with the intention of covering the highly volatile costs of electricity and gas it had been experiencing. It revealed that, while there was initially a lag when these were first introduced, the price increases and surcharges have successfully covered all of its cost inflation in the period.
Compared with the same four month period a year ago, automotive revenues were up 18%. This increase was entirely due to the impact of price increases and energy surcharges. Volumes were flat versus last year, as well as versus the first half of this year, despite supply chain issues easing in a number of areas.
General industrial revenues grew 25%, with volumes continuing to hold up well, supported by stronger performance in market sectors where a higher proportion of the work is for capital investment. The energy end market now comprises 17% of general industrial and grew 30%.
Aerospace and defence revenues grew 19%. Civil air travel continues to strengthen and OEM (original equipment manufacturer) production is ramping up – defence volumes were flat.
Emerging market revenues were up 47%, reflecting the highest level of energy surcharges in the group, as well as double digit volume recovery in China and Mexico. Slovakia and Turkey volumes continued to grow at double digits.
Specialist technologies' revenues grew 22% (18% on an organic basis), with solid volume growth.
Net debt, as at October 31, was £59m, reflecting good underlying cash flows, partially offset by higher working capital, directly related to the higher level of trade receivables from surcharge-fuelled higher revenues.
Civil aerospace volumes continue to grow strongly, with general industrial volumes growing more modestly and automotive volumes flat. The group's approach to using surcharges to cover the highly volatile gas and electricity prices has proven to be successful, it said.
The board expects the group to deliver a full year result for 2022 in line with market expectations.
::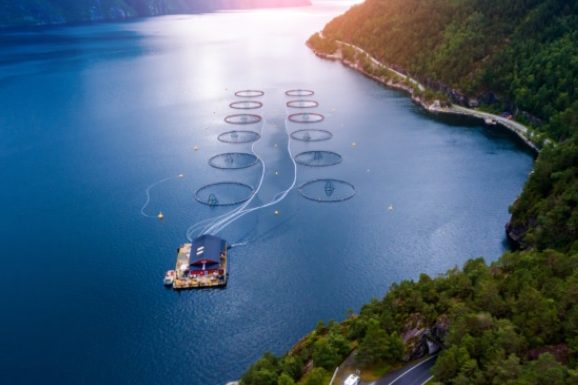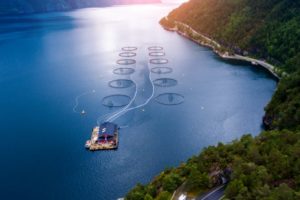 OTAQ, the Lancaster-based marine technology group, has increased revenues and decreased pre-tax losses, in the six months to September 30.
Turnover of £2.026m was up on the previous year's £1.821 level, while last year's pre-tax loss of £881,000 was reduced to £538,000 in this reporting period. The adjusted EBITDA was £13,000, compared with a £171,000 deficit a year ago.
Last month the business announced plans to raise £3.6m through a placing and open offer, and its de-listing from the stock exchange official list and a switch to the access segment of the SME-focused AQSE Growth Market. It raised £3.2m, net of expenses.
It also revealed moves for a capital reorganisation to reduce the nominal value of the existing share capital of the company from 15p for each existing ordinary share to 1p, conditional on AQSE admission.
OTAQ said it expects its cash balances to be approximately £2.7m as at November 30, following full settlement of onerous supply contracts and deferred acquisition costs.
The new funds enable the company to accelerate the development and commercialisation of its strong pipeline of new products.
As a result of the group diversifying and developing its interests, the board said it now anticipates a period of adjustment while its new products are launched and developed commercially.
Chief executive, Phil Newby, said: "As the company diversifies, the board is satisfied with these results, showing improved revenue, gross profit and adjusted EBITDA compared to the same period last year. The board believes the group can deliver on the long term strategic goals it has set out in order to realise OTAQ's potential and significantly increase shareholder value.
"The funding recently completed will allow the group to focus on further product development and allow OTAQ to make additional investment in sales and marketing resource to deliver new revenue and growth. It is notable that, across its key geographies, the group has several key relationships that are expected to deliver in the near future, with others fast approaching commercialisation."
He added: "The board remains committed to continuing with the launch of innovative new products and significant business development throughout the next period in order to return the company to growth and improved profitability."