Merseyrail apologises to passengers for axing all services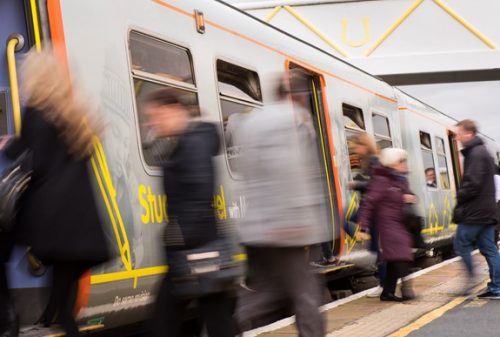 Merseyside rail company, Merseyrail, has apologised to its customers this morning (March 10) for cancelling all services.
This was due to overnight snowfalls that left most of the region covered in a coating of snow and ice.
Yesterday, the transport company announced that its first pre-rush hour services would run without passengers amid safety fears caused by snowfall.
It said it was aiming to run as normal a service as possible but warned there was likely to be further disruption to some services.
Merseyrail said tracks would be treated overnight to protect them from snow build-up.
But early this morning Merseyrail cancelled all services, and told commuters it was also unable to provide a rail replacement bus service.
Merseyrail acting managing director, Jane English, said this morning: "Due to significant snowfall overnight across the Liverpool City Region, all services on the Merseyrail network were suspended this morning.
"We apologise to passengers who are affected by this suspension.
"The Merseyrail network operates by using an electric-powered third rail. When there is snow or ice on the third rail it prevents the trains from picking up power.
"We have also been unable to provide rail-replacement buses due to road conditions. Many bus operators are also suspending and cancelling services due to the weather conditions."
She added: "We have been working flat out this morning to clear the tracks. As soon as that process is complete, we will be able to lift the suspension of services. Our teams have a winter weather plan that they are working to, ensuring we can get services back and running as soon as possible.
"Passengers should continue to check our website, app or social media channels for the latest travel advice."