Revolutionary green technology firm secures £3m in funding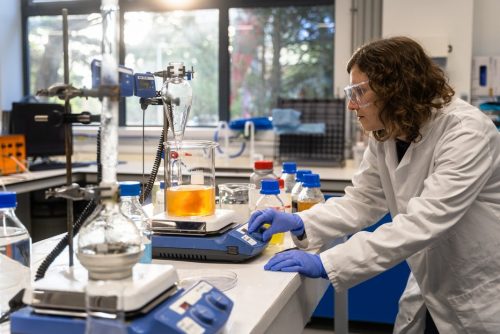 A firm that is looking at making sustainable packaging from seaweed has landed £3m in funding.
Bath based Kelpi wants to create sustainable packaging for the food and drink and cosmetics sectors.
Its unique technology could see recyclable compostable packaging replacing  single-use fossil fuel plastics.
Kelpi's seed funding round was led by Science Creates Ventures and Green Angel Syndicate, with funding from One Planet Capital and follow-on investment from Bristol Private Equity Club (BPEC), together with private angel investors.
The round includes £665,000 of grant funding from Innovate UK's Combined Investor Partnership.
Kelpi will use the funds to carry out manufacturing pilots for their coatings for paper and card.
In the last two years the company has developed high-performance materials from seaweed, with a uniquely strong water barrier, as well as oxygen barrier, grease and acid resistance.
The company is already working with global leaders in food and drink and cosmetics, tuning the exact properties of the coatings to meet the needs of specific clients.
In many cases, Kelpi materials can match or even exceed the performance of fossil fuel plastic, but in a material that is renewably sourced, marine-safe, compostable and enables the packaging to be recycled after use.
"This landmark investment enables Kelpi to scale up our pioneering work using seaweed to create bioplastic packaging with the barrier properties required by clients," said Kelpi chief executive and co-founder Neil Morris.
"Kelpi can now play a key role in eliminating plastic pollution and ending our dependence on fossil fuels to create single-use packaging. We're delighted to receive this backing from specialist deep science and sustainability investors like Science Creates Ventures and Green Angel Syndicate to allow us to accelerate our pioneering work with major food and drink companies worldwide to prove our materials at scale."