One of first ever Lounger restaurants is on the move to new home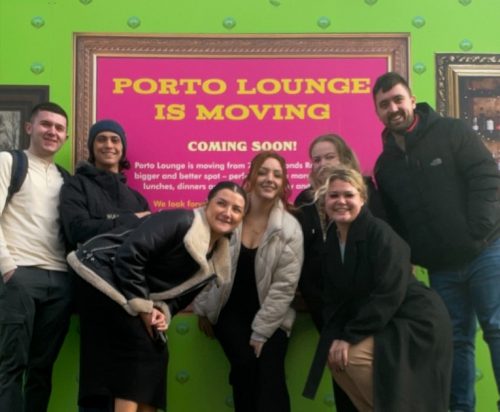 One of the first restaurants to open under the Lounger brand is on the move.
Porto Lounge, on Fishponds Road in Bristol, is on the move two decades after opening its doors to its first customers.
The chain was launched by three friends in the city in 2003. There are now 200 restaurants across the country and the Loungers Group is a listed business.
Porto Lounge was one of the very first Lounges to open, back in 2004.
The site has been popular ever since prompting Loungers to find a larger venue to cater for even more customers.
The new Porto Lounge is moving to where The Card Shop and Lloyds Pharmacy were previously situated.
Gemma Irwin, Loungers community manager, said:  "We can't wait to show our wonderful locals and visitors our new and improved Porto Lounge.
"It will all feel very familiar, full of our trademark eclectic art, super comfy sofas and club chairs and of course our incredible food and drink offering will remain…there's just lots more room so we can look after even more guests.
"We've been looking for a suitable, larger site for a while so when this one became available, we knew it was an opportunity too good to miss.
"It's only a few metres away from the original site and gives us so much more space to do what we do best – looking after our lovely customers."
Loungers was founded in 2002 by Dave Reid, Alex Reilley and Jake Bishop. The first ever branch was in Bedminster.
The company now operates on 204 sites under two sub-brands: Cosy Club and Lounges.
The new Porto Lounge will open on Wednesday 1st February 2023.  The original Porto Lounge will cease trading on 29th January 2023.
Last autumn Loungers announced it would be launching Brightside Roadside this to take advantage of the gap in the market to "bring proper hospitality back to roadside dining across the UK".
Loungers had acquired three of the four locations used by the Route Restaurant chain: two in Devon, and one in Cornwall.
They have also acquired a location in Rutland at Ram Jam Services.