Dorset property specialist in line for national award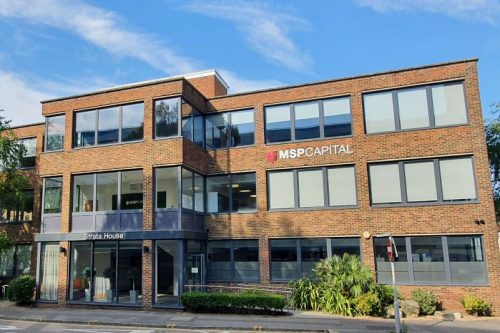 Poole property finance specialist MSP Capital is in the running for a national industry award.
The 42-year-old lender is on the shortlist for Financier of the Year – Residential at the prestigious RESI Awards, held to celebrate success across the UK's residential property market.
Major household names including high street banks such as HSBC, Lloyds, NatWest and Barclays are also among the 15 finalists in the category.
Martin Higgins, MSP Capital Managing Director, said: "We're exceptionally proud to be among such high-calibre industry giants in the category, and representing the South coast's specialist lending sector.
"We are supporting worthy businesses and addressing the ongoing UK housing shortage by making more development projects a reality."
Landmark deals include delivering a £1.5m bridging loan in the fastest lending turnaround in the firm's history. The time involved from loan application to drawdown was less than 24 hours, enabling a developer client to respond to an advantageous, last-minute opportunity.
MSP Capital also created an innovative, tailored funding solution to provide cost-effective terms for Isle of Wight-based developer Captiva Homes to complete 28 high-quality homes on the Island.
MSP Capital's focus on social responsibilities – its commitment to communities, clients and staff – also formed a key part of the nomination.
Examples included team wellbeing initiatives, the launch of a community committee that has raised more than £20,000 for charity and an an-house research project designed to support greater sustainability in property development.
The firm's continued sponsorship of AFC Bournemouth, including support for the Premier League club's 'Bring your Boots' recycling scheme for redistributing donated football boots into the local community, was also highlighted.
And the nomination explained how MSP Capital has bucked property sector gender-split trends by maintaining a strong female presence in its team. Around half of the firm's 41 staff are women, including in senior positions such as Finance Director and Associate Director.
The shortlisting follows other recent industry recognition of MSP Capital's strengths in lending.
The company was named Non-Bank Lender of the Year at the 2022 Solent Deals Awards, held to salute the region's corporate finance market during the challenges of the pandemic. Judges praised the way MSP Capital supported a range of development projects in the Solent area. The firm has recently been announced as a finalist for the same award in 2023.
Winners of the RESI Awards will be announced at an evening ceremony to be held at London's Grosvenor House on 10 May 2023.