Bristol Airport announces charity partner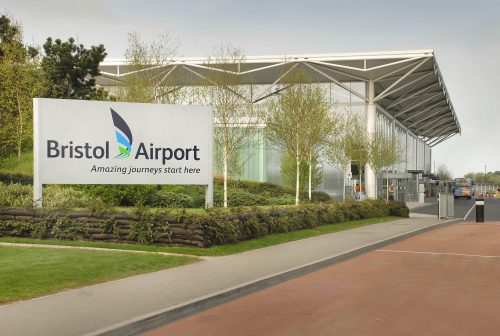 Bristol Airport has announced it will support the British Heart Foundation (BHF) – 'Heart of Bristol' and plans to hold a range of initiatives to reach its fundraising target.
Bristol Airport has pledged to raise vital funds to help the local Bristol 'Heart of Bristol' and fund lifesaving research into heart and circulatory diseases, taking place at the Bristol Heart Institute.
Over the next 12 months, Bristol Airport will arrange various fund raising activities including BBQs, marathons, fun runs, golf days and a quiz to help raise cash.
Colleagues will also participate in several BHF supported health and wellbeing engagement activities, to ensure a healthier workforce – in addition to raising awareness through BHF's RevivR CPR training.
The money raised by Bristol Airport will help fund lifesaving research at the Bristol Heart Institute through BHF's flagship PHD programme. Every 10 hours someone dies from Heart or Circulatory disease in Bristol alone, so every penny raised will help drive forward the next breakthroughs in the prevention, diagnosis, and treatment of these diseases.
Since forming in 1961, the charity has funded research that has contributed to lifesaving breakthroughs such as heart transplants, pacemakers, portable defibrillators, and valve replacements.
Despite the huge progress made, heart and circulatory conditions are still the world's biggest killers.
Dave Lees, CEO, Bristol Airport, said: "Our colleagues are so proud to partner with the British Heart Foundation and to know that the funds we raise will help the charity fund lifesaving research in Bristol.
"The Bristol Airport teams are inspiring and creative in their fundraising ideas for the charity, from participating in fun runs and marathons, golf days, sponsored walks, competitions and much more is already planned throughout the year in support of this fantastic local charity."
Ben Lee, local fundraising manager at the BHF, said: "We are honoured that Bristol Airport has chosen to support the British Heart Foundation's 'Heart of Bristol' and help fund the scientific breakthroughs of tomorrow.
"For more than 60 years, the British Heart Foundation has funded research that has turned ideas that once seemed like 'science fiction' into treatments and cures that save lives every day. But millions of people are still waiting for the next breakthrough.
"It is only thanks to the generous support of companies like Bristol Airport that we can keep research going and discover the treatments and cures of the future."