Alliance Pharma points to China lockdowns as profits and trading fall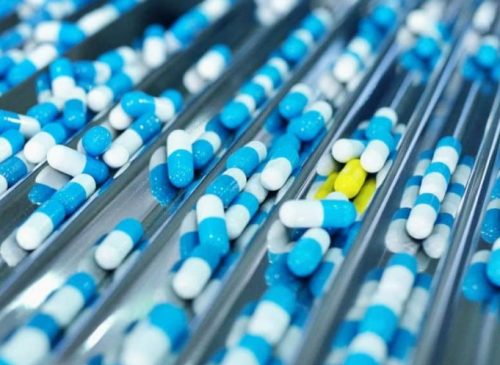 Profits fell by seven per cent to just over £100m at pharmaceutical giant Alliance Pharma over the last 12 months.
The Wiltshire firm said that trading was not as strong as expected largely due to the impact of further Covid lockdowns in China.
But in its preliminary results the firm said it had completed the highly strategic acquisition of ScarAway and the US rights to Kelo-Cote.
Alliance Pharma added it has robust mitigation plans in place to support a return to growth in 2023.
Revenues at the firm grew by three per cent to £167.4m while profits before taxation fell sharply to £5.2m.
The company said revenue growth was hit by lockdowns in China, which led to a  temporary disruption to the supply chain.
The company added that Peter Butterfield, its chief executive officer, has commenced a phased return to work as planned. Butterfield had stepped down following an investigation by the Competition and Markets Authority.
Jeyan Heper was appointed chief operating officer earlier this year along with Martin Sutherland who became an independent non-executive director.
Andrew Franklin, chief financial officer of Alliance, said: "Our portfolio continues to provide a robust platform from which to grow our Consumer Healthcare brands. In 2022, we successfully leveraged our existing infrastructure, acquiring ScarAway and the US rights to Kelo-Cote to create our first truly global brand and bringing additional growth opportunities into the business.
"We also started to realise the benefits of our investment in Innovation and Development with the launch of Kelo-Cote Kids gel.
"We remain confident in our long-term performance having refreshed our strategy in 2022, to better align our business with the evolving dynamics of the Consumer Healthcare market. Going forward, our efforts will be focused on those market segments in which we already have a strong presence and expertise in order to drive solid organic revenue growth above that of the broader Consumer Healthcare market."