Dragons' Den entrepreneur reveals fight for survival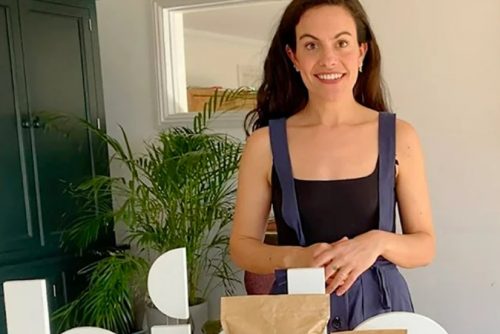 A Wiltshire businesswoman who made a successful appearance on Dragons' Den has warned that her company is fighting for survival.
Amelia Gammon won the backing of Deborah Meaden when she appeared on the BBC programme earlier this year.
The B-corp which was recently named by industry experts as one of the top 100 start-up companies in the country was promised an £80,000 investment from Meaden in return for a 20 per cent in the business.
But in an emotional video posted on social media the ethical entrepreneur has warned that her business may have to close down. Gammon also confirmed that the investment did not take place.
Gammon said: "Unfortunately when we went on Dragons' Den, when it broadcast in January we had such an incredibly overwhelming positive response from people, placing lots and lots of orders from us.
"But it actually really made things difficult for us, because we suddenly had to buy lots of raw ingredients and increase production at a much faster rate than we had planned for. And effectively it just means that its burned through our cash."
Gammon said that in spite of efforts to cut costs the company is facing a very bleak situation.
Bide Planet is a social enterprise that gives marginalised people the opportunity to manufacture eco-friendly cleaning products from their own home
Bide gives people the training and resources to "turn their kitchen tables into mini factories" and works with organisations such as Working Chance and Breaking Barriers to give former prisoners and refugees an opportunity to enter the work force.
All the cleaning products the company produces are made with non-toxic, vegan ingredients and come in recyclable and compostable pouches that are handmade by local workers.