Struggling Superdry raises £40m with sale of IP rights in Asia markets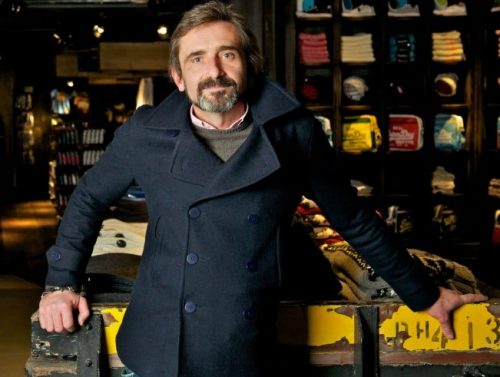 Struggling fashion company Superdry has raised £40m by selling the intellectual property rights of its brand in Asia.
The Cheltenham company, which was founded by entrepreneur Julian Dunkertton, said the cash was needed to help turnaround the business in what it describes as a challenging consumer landscape.
It was recently revealed the firm, which has issued a number of profit warnings, has taken on firm of advisers to taka a look at reducing its cost base.
The company's share value has fallen by over a quarter in the last year and there have been persistent rumours that Dunkerton is looking to take the business private.
In a statement last week it revealed it was working with Interpath Advisory to help cut its cost base and restructure the business.
Superdry has signed an IP Transfer Agreement with Cowell Fashion Company, a listed business based in South Korea.
The deal will see the sale of Superdry's intellectual property assets in certain countries within the Asia Pacific region for an upfront fee of just over £40m payable in cash.
Cowell is an experienced local operator within the Asia Pacific region and has been listed on the South Korean stock exchange since April 2015.
Its focus is on licensing and manufacturing clothing for established global brands across product areas including underwear, sportswear, and accessories.
The deal means Cowell will own and use the Superdry brand in key markets, starting with its home market of South Korea and extending to others including China.
Superdry and Cowell will work together to develop products relevant for those markets.
Superdry plans to work with Cowell, capitalising on the shift in consumer preferences in Asia towards lifestyle product, by working with Cowell to design and develop market-relevant product which remains consistent with Superdry's brand.
Superdry will provide certain support and know-how to Cowell during the first two years following completion of the sale.
There will be an additional management fee of $1m, comprising two payments of $500,000 USD each, is also payable, in cash, directly to Superdry, with the first instalment being payable on completion and the second instalment being payable on the first anniversary of completion.
Julian Dunkerton, Superdry's chief executive, said: "This agreement offers the Superdry brand a fantastic opportunity to expand its global reach, whilst providing additional funding to help deliver our turnaround programme in the face of the challenging consumer landscape.
" I'm absolutely thrilled by the opportunity to work together with Cowell to create inspiring products consistent with our brand heritage and build out across the APAC market."
Cowell Fashion Chairman Lee Sun-seop said: "The collaboration between Cowell Fashion, which has state of the art planning, design, and production know-how, and Superdry PLC, which has a long history of innovation and brand power, can be said to be the beginning of a paradigm shift in the Korean fashion industry.
"With the two companies aligned together through explosive synergy, the plan to grow Superdry into a Superbrand across Asia is an exciting proposition as long term partners."
The deal excludes India, Bangladesh, Pakistan, Sri Lanka, Australia and New Zealand where Superdry will retain its IP rights.