Green energy firm emerges from challenging year with positive results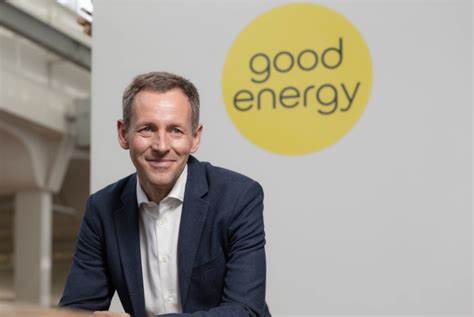 Green energy firm Good Energy says it has endured a challenging year as a result of the ongoing conflict in Ukraine.
The Chippenham company saw revenues increase by over 70.3 per cent to £248.7m driven by rising wholesale costs which have led to price rises throughout the year.
There was a 10.7 per cent increase in gross profit to £29.9m with a gross profit margin of 12 per cent.
The fall in underlying margins reflected that pricing, whilst rising, could not keep pace with rapidly increasing wholesale costs.
Profit before tax was  £8.5m including a £4.9m recognised value on an investment in subsidiary Zap Map. Zap Map is a software firm aimed at the fast-growing electrical vehicle market.
Reported profit after tax for the firm over the last year was £9.2m.
Chief executive Nigel Pocklington said: "2022 was an enormously challenging year in energy. The knock-on effects of the Ukraine conflict saw energy prices surge, driving increased costs which we were forced to pass on to supply customers in the form of price rises. Therefore, the vast majority of Good Energy's positive performance came from areas other than energy supply.
"We have made significant strides in delivering on our strategy to become a leader in green energy services, and this momentum has continued with strategic milestones already achieved in the first quarter of 2023.
"As the UK's second biggest solar power payments company with more generator customers than supply, and which paid out a record amount to renewable generators in 2022, we are already the go-to energy company for solar generators.
"There is a potential £5 to £10 billion growth market in clean energy technology installations among climate conscious customers. We are ideally positioned for this, and are kitting homes out homes with solar panels and batteries now and plan to install 12,000 heat pumps by 2026."