Young entrepreneurs take share of £1.2m innovation fund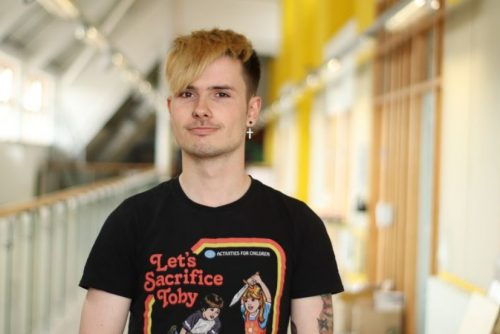 Eight young entrepreneurs from the South West have taken a share of a fund aimed at supporting innovation.
The winners have been announced by government agency Innovate UK.
From eco-friendly electronic sensors that convert light into electricity to an on-the-go power solution for cyclists who plan and track routes via apps, the innovators all aim to make the world a better place.
The Young Innovators competition received almost 700 applicants this year, up 25 per cent on the previous year.
The South West winners will take a share of the £1.25 million prize fund. They join a cohort of 94 young people aged 18 to 30 that  will benefit from a £5,000 grant, one-on-one business coaching and an allowance to cover living costs.
Winners in the South West include:
Alasdair Aegerter (28 years old), an aerospace engineer from Bristol who has created a hybrid aircraft, the 'plane-o-copter', that can land anywhere. It can be used to transport goods more efficiently and to combat illegal logging, poaching and human trafficking.
Alberto Morón Hernández (25 years old), originally from Madrid now living in Bristol, who has created Dellista, which develops privacy-preserving machine learning algorithms. Alberto hopes to fill a gap in the algorithm market, by creating safer, language-inclusive anonymised data.
Claudia MacGregor (27 years old), from Cheltenham, who has created Soil Snack where users grow their own snacks. For example, the "chill" shake grows into flowers that can be picked and turned into a relaxing tea.
Elizabeth Chandler (22 years old), from Exeter, Devon, who has created The Good Robot Company which aims to help businesses detect and eliminate bias in artificial intelligence (AI) and machine learning (ML) systems, helping companies create better, more inclusive services.
Ethan Wilkin (23 years old), from Filton, Bristol, who is developing a foldable electric motorbike aimed at urban commuters without secure off-street parking. Ethan's prototype, the Hornet, can fold down to the size of a large suitcase.
Jake Biele (28 years old), from Bristol, is passionate about creating technology that fights climate change. Jake is developing first of their kind electronic sensors that convert light into electricity, providing an eco-friendly and financially feasible solution. It will be used by companies and scientists that are trying to develop new technologies that utilise light to help tackle major challenges such as climate change or the ageing population.
Samuel Graham (29 years old), from Bristol, who has created Revolv, an on-the-go power solution for cyclists who plan and track routes via apps. The rim-mounted device harnesses wheel motion to fast-charge smartphones and other devices as you ride.
Waleed Lattouf (22 years old), from Bath, who is the creator of Flinke, a web-based platform that allows online businesses to optimise their supply chain. Waleed hopes his platform will help the movement of goods around the world to be easier, faster, smarter, and more sustainable.
The Young Innovators Awards recognise young people with great business ideas who have the potential to become successful entrepreneurs and future leaders in innovation. In addition to the awards, Innovate UK delivers workshops and briefing events to provide practical business advice to a network of over 12,500 young people across the UK.
Commenting on his award and project The Origami-Electric Hornet, Ethan Wilkin, said, "I grew up building devices and contraptions anywhere I could get away with so when I didn't get into an Airbus aerospace engineering apprenticeship I was gutted.
"Instead, I studied product design at university where I found a new channel for my inventive energy in green and eco-friendly technologies. I am honoured to be a winner of Innovate UK's Young Innovators Award and grateful for their expert mentorship to help my project reach the next level. I hope my winning the award encourages other young inventors not to give up – even if your career journey deviates from your original plan."
Emily Nott, head of Equality, Diversity and Inclusion Programmes at Innovate UK said: "The level of creativity, passion, and commitment to positive change within our society and environment in this year's Young Innovators Award winners is beyond inspiring.
"Knowing that Innovate UK is creating opportunities and providing support to enable these young people from a wide range of different backgrounds across all parts of the UK to grow and develop their businesses makes me very proud. With the financial uncertainty this year brings, it's fantastic to see these entrepreneurs starting businesses that will improve the world and boost innovation in the UK. We can't wait to see what they will achieve next."
Indro Mukerjee, chief executive Innovate UK said: "The Innovate UK Young Innovators program is an important part of our many activities to strongly develop the talent pipeline needed to further drive our innovation nation. I warmly congratulate all the Young Innovators Award winners and look forward to keeping in touch as they progress".
Science, Research and Innovation minister George Freeman said: "Innovation is about developing new and better ways of doing things – something young minds naturally do. Our Innovation Nation mission – and 50% increase in Innovate UK budget – is about investing in R&D in all parts of the UK to help drive economic investment and create exciting new career opportunities.