Telford and Shropshire set to become UK tourist centres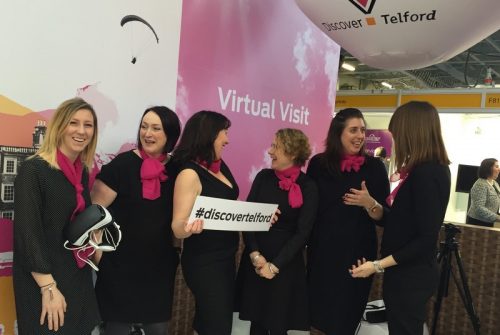 A new campaign has been launched to position Telford and the wider Shropshire area as a centre for global tourism.
Hundreds of tourism businesses attended the launch of The Big Campaign event at The Shropshire Golf Centre.
The event was organised by Telford & Wrekin Council through Discover Telford, the official destination marketing organisation for Telford. The body also represents tourism businesses across Shropshire.
The multi-channel campaign will include a celebrity-led promotional video, new website, a new digital marketing platform and a calendar of seasonal marketing campaigns that will reach across national online and print media.
Guest speaker for the launch was TripAdvisor's Chad Shriver, a senior destination manager for UK & Europe.
He outlined how Telford and Shropshire tourism businesses could embrace digital media to improve their opportunities.
The Big Campaign sees Discover Telford working in partnership with DEFRA, the Department for Environment, Food & Rural Affairs, to support growth in rural tourism throughout Telford and Shropshire.
Also offering advice were speakers from across the marketing, PR, digital and rural tourism sectors.
Cllr Gilly Reynolds, of Telford & Wrekin Council, said: "This is an exciting time for tourism and the Big Campaign is Telford's opportunity to unlock our potential as a visitor destination. The campaign will feature our iconic tourism attractions, our market towns and our great countryside all of which offer a memorable visitor experience.
"The campaign is a first for Telford and we intend to give local businesses all the tools they need to get involved."