Curzon Street Station revamp set for the go ahead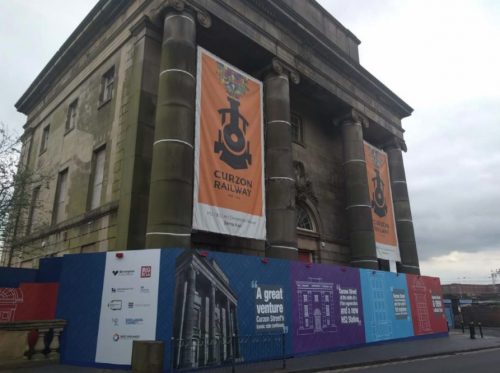 Proposals to restore one of Birmingham's best-known but neglected buildings are set for approval by the city council.
HS2 Ltd, the company delivering the new high speed rail network, has submitted plans to Birmingham City Council, to refurbish the Grade 1 listed Curzon Street Station.
The station building is currently owned by the local authority.
The application set for approval at Thursday's (July 6) planning committee proposes a change of use for the building, which would see a new visitor centre, exhibition space, cafe and offices created.
The majority of the work is expected to take place inside the building and therefore have minimal impact on its listing status.
Work will see two of the original windows reinstated at ground level on the north facing facade, and there will be changes to car parking areas including resurfacing and the provision of new lighting.
The ground floor will comprise the exhibition space, cafe and meeting space and toilets. The first floor will feature space for Birmingham City University's STEAMhouse project – the start-up scheme for businesses in the arts sector, which be predominantly based in the TyPhoo Wharf. The second floor would also be designated for offices.
The station building comprises three storeys, plus a basement and it was the original terminus for the London to Birmingham railway. Its counterpart in London was the now demolished Euston Arch.
Curzon Street is built in imposing Ionic style with columns to the frontage, a flat roof and sliding timber sash windows. It is the oldest railway passenger terminus building in the world that is still in situ and opened in 1838.
Following the extension of the line to New Street, the station became a goods depot in 1893 until 1964. The station was finally closed in 1966.
An application has been made by Transport for West Midlands to the Department for Transport for the construction and operation of a further extension to the tramway along New Canal Street directly in front of the application site.
A separate application to secure listed building consent for the work is also being recommended for approval.