West Midlands set to become leading UK financial services centre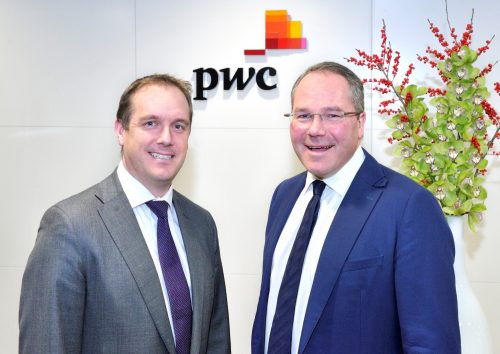 The West Midlands could become one of the leading UK centres for financial services, according to a new report.
The report,  'A vision for a transformed, world-leading industry', has been prepared by financial services lobby group TheCityUK and sector specialists at PwC's Strategy& team.
It concludes the West Midlands could become be the third fastest-growing financial services (FS) centre in the UK, growing by around 23% and sharing in an industry creating £16bn of additional GVA by 2025 –  of which 70% will be delivered outside London.
Birmingham has been highlighted as a regional financial centre which will become more prominent within the UK industry, specialising to serve domestic and global markets.
According to the report, the financial services sector employs over two million people across the UK, with around two-thirds based outside London. It says there are clear examples of firms embracing the potential of regionalisaton, for example, HSBC's decision to relocate the head office of its ring-fenced retail bank to Birmingham.
Carl Sizer, financial services leader for PwC in the Midlands, said: "As more financial services firms consider relocating operations outside of London to enhance their practices in a cost-effective way; the Midlands is fast becoming a destination of choice.
"Whilst London will remain important, there will be benefits from further regionalisation as regional centres can increasingly specialise and deploy talent to exploit a cost advantage and over London and productivity advantage over traditional off-shoring centres.
"It's easy to see the factors drawing both businesses and professionals to the Midlands. An internationally-renowned talent pool, significant investment strengthening the region's infrastructure and a global profile as the thriving heartland of industry, are amongst some of
the key attractions.
"From 2017, HSBC will relocate its headquarters for UK retail and commercial banking from London to Birmingham, and the Midlands is already home to large operations for Santander, Deutsche Bank, RBS and Lloyds, as well as other specialist banks."
The report outlines how delivery of its bold vision will see the industry:
•    Embrace innovation and new technologies to provide better and more tailored products and services and be a leader in cyber security, using data in a secure and sophisticated way.
•    Enhance the prominence of hubs in regional and national centres, developing specialist roles and ensuring a strong supply of local talent with relevant skills.
•    Retain its full ecosystem of financial and related professional services and keep the UK at the global forefront of financial innovation by continuing to be a world-leading FinTech centre.
Mr Sizer added: "Under this strategy, London will remain a premier location, but the other jewels in the crown by 2025 will be our regional financial centres. Banking, insurance and asset management centres outside of London will continue to develop, hosting more headquarters of major companies. Other regional hubs will focus on enhancing specialist roles which serve both UK and global markets. Our estimates show the implementation of this strategy could add £43bn to the overall UK economy."
The authors of the report have set out to provide an ambitious and practical roadmap which secures the industry's future beyond 2025. It looks at the role the industry can play in making a long term success of the UK's exit from the EU.