Mayor's outward-looking remit can put Birmingham on global map

With 100 days gone, and around 1,000 days remaining, West Midlands Mayor Andy Street has a lot in his in-tray, but his economic ambitions will be partly dependent on what he is able to bring into the arrivals halls.
His 2020 aims include making everyone's commute to work quicker, have wages rising faster in the West Midlands than in any other British city region, and to build 25,000 homes. His momentum will also be helped, or hampered, by the decisions made on the locations of the 2022 Commonwealth Games and the home of broadcaster Channel 4.
How he directs his energies will shape how his term is viewed.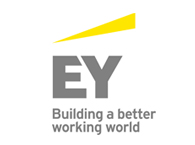 "I always thought the mayor had two things," said Ninder Johal. "An outward-looking remit – in other words, take Birmingham and the West Midlands on to the global stage – and inward, getting the infrastructure and the local and regional bit right.
"That was always the challenge. What sort of mayor do we want? Do we want someone who is in place and gets things sorted here or do we want someone outward looking? Digby Jones always said 'outward looking, and appoint someone internally to look after the inward'."
Part of the outward-looking role is the literal definition – his ability to make the region an attractive place for overseas investors to do deals.
"He is in a strong position because he is representing a large metropolitan area," said Paul Fairburn, director of enterprise and innovation at Coventry University.
"For example there is a massive amount of interest from Chinese automotive companies at the moment. They don't know about smaller cities. If you are representing a bigger and regional area they see the strength and the support for the industry that is already there and the potential for investment."
CBI regional director Richard Butler said: "In places like India and China, the role of the Mayor is important, they are quite deferential to the status. It's far less significant in the rest of Europe, but in China and other countries, it makes a big difference."
The comments came as part of a round table discussion, for TheBusinessDesk.com and EY, to look at Street's first 100 days as West Midlands Mayor.
EY's Paul Brown added: "The role of the mayor does have a lot of resonance in many overseas countries. It's all about the time, the resources and effort to do some of this stuff.
"You need to spend time in these countries to build those deep and meaningful relationships. I don't think brief one or  two day visits to a city in China or the US has much impact, you need to do a lot more to build those trusted relationships'
"It depends where it sits in terms of his overall priorities."
Street showed his interest in international relations when on the campaign trail, taking two days out to meet business leaders in India and Pakistan, including Tata Group's head of international relations, Dr Mukund Rajan.
One of his 10 aims for his first 100 days was to "lead West Midlands businesses on a trade mission to a fast-growing market, for example Silicon Valley".
He ticked this off by a visit to Canada with Greater Birmingham Chamber of Commerce chief executive Paul Faulkner, and Street has said he wants to tackle the potential impact of Brexit by being clear that "if Britain is open for business, this is the region that embraces that better than anywhere else".
Jason Wouhra, regional chairman of the Institute of Directors, who has been on several prime ministerial delegations through his role running East End Foods, believes there needs to be more substance to international missions than simply headline-grabbing.
"The important thing is about how do you tee up the deals behind the scenes, the ones that might not be reported in the newspapers by a small or mid-sized company, but will have an effect over time.
"On the ground, if you want to work in India, for example, you have to understand the culture. It's not something that can be done overnight."
While Mayor Andy Street is not expecting success overnight, his own success may well hinge on his ability to attract overseas investors over the next 1,000 nights.