'We took the plunge and bought the majority of the UK's acrylic and vinyl'
Tim Andrews is chairman of Hollywood Monster – one of the UK's leading signage and graphics supplier, providing clients with a range of graphics and digitally printed products – from an A4 sign board to the largest building wrap or structure.
---
Every day is different – and that's the way I like it. The best thing about my job as chair of Hollywood Monster is that every day is different, every day has its challenges, but with hard work and focus, the challenges are beaten. I also take a lot of pride watching the business and the people grow with it since inception in 1991 from small beginnings with my father working out of my family's loft space in Hollywood, Birmingham to what it is today: a £10m business.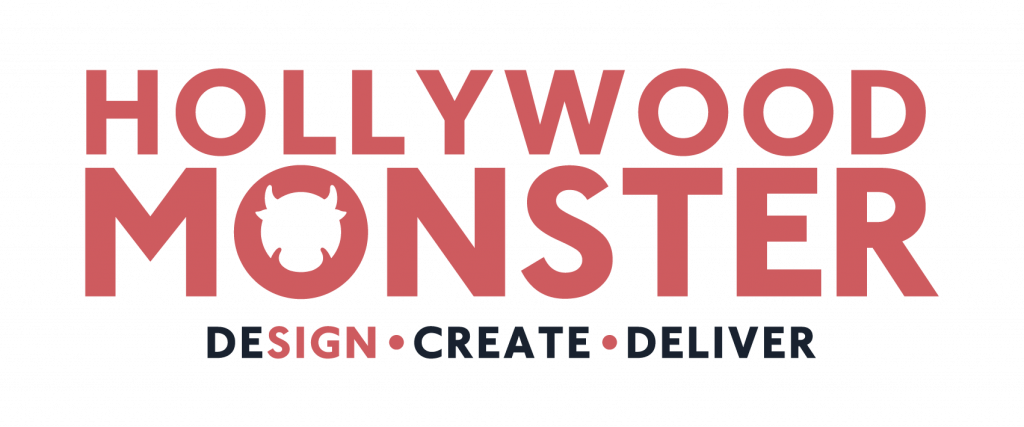 Giving back is as satisfying and growing a business. Running your own business has to be one of the most fulfilling experiences in life. Although not easy, it's a lifetime of dedication, but the satisfaction of watching it grow is something special. The business now allows me to get involved in other projects, including the charity I co-founded, LoveBrum. LoveBrum is an awesome organisation that funds small volunteer led organisations in the city that help to make Birmingham what it is today.
2020 nearly wiped us out. This year has certainly one of the most challenging years in Hollywood Monster's history. In early March we saw our order book cancelled almost overnight. Some 40% of our turnover is supplying graphics and print to the exhibition and events sector. With the events sector massively hit in France, Germany and Spain in the first quarter saw a lot of our work cancelled. We were one of the first companies to get hit. One week before shutdown we had to close our doors.
But six weeks later we saw an emerging requirement for social distancing signage and sneeze screens. We took the plunge and bought up the majority of the UK's acrylic and floor vinyl. I guess we were loathed by our competitors just like those people buying up all the toilet rolls! This converted into many of the high street brands and supermarkets employing us to carry out their Covid-related work.  Social distancing floor graphics have quickly become our largest selling item and it would seem that these will be around us for some time to come.
We want to be sustainability pioneers. The effects of the COVID pandemic has to be the largest issue at present. How deep will the recession end up? What work will disappear? What redundancies will take place? But before the pandemic arrived, I firmly believe sustainability was the biggest challenge to the sector. The use of PVC has been the hot potato in the industry. But we are currently working alongside a foreign mill, developing a PVC free material for use in our business to replace all our PVC banners. This is going to be ground breaking for our industry. At present thousands of kilograms of PVC are sent to landfill. We want to be the first to eliminate PVC from our business by 2022. We want to demonstrate that we are leading the field when it comes to not only investment in technology but in sustainability too.
It's been a long journey from hand-painted signs… The digital evolution has disrupted the industry beyond belief. When I started the business in 1991 we hand painted signs. Then computer cut vinyl graphics replaced the paint brush. Digital printing machines then replaced the computer cut graphics. Longevity, quality and speed are the huge gainers during the last five years, and the barrier to entry is reducing because of cheap-priced, lower grade Chinese machines coming to the market.
You are only as good as your team. Train and develop your team to think and act the same as you and you will be successful.
Floating my boat keeps me sane. Boating has been a life long pastime, and how I relax outside of work. I found my love for boating around the age of 15 whilst water skiing. Nine boats later I own Rum Runner, which is a 51ft Flybridge charter Motor Yacht based in Lymington.
---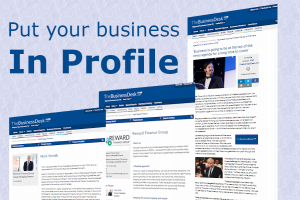 Appear in your own In Profile feature by signing up for a Business Profile on TheBusinessDesk.com.
The company and individual profiles on TheBusinessDesk.com are designed to help our clients build corporate and individual awareness within the regional business community and benefit from TheBusinessDesk's traffic and visibility in the business community and the search engines.