Auction firm sets new sales record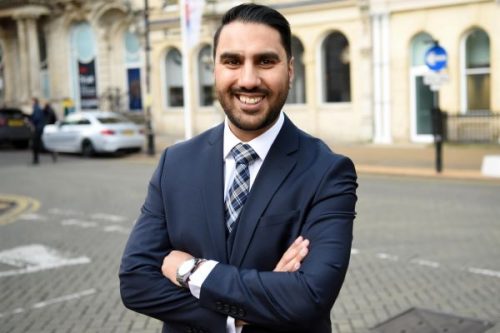 Bond Wolfe Auctions has achieved the most successful result in its history with total sales of over £21.2m at its latest auction.
The company sold 185 lots from the 201 offered on Wednesday 28 October, which represented a success rate of 92%.
Its previous record was set at its auction in February this year, which achieved total sales of just over £20.25m.
Gurpreet Bassi, chief executive of Bond Wolfe Auctions, said: "This top sales figure of over £21.2m and our 92% success rate just shows how the demand for well-priced property continues to grow.
"We are experiencing a huge interest in our livestreamed auctions, with 603,152 website page views, 103,626 video tours watched and over 32,666 people tuning in to watch the 28 October auction live."
Typical of the interest from property buyers was the result for a pair of former school caretakers' cottages next to the Ormiston NEW Academy at 1 and 2 Marsh Lane in Wolverhampton.
Over in Walsall, a detached former supported housing property with eight bedrooms at 21 Hope Street sold for £381,000 from a guide price of £230,000+.
Bidders also paid top prices in Brierley Hill, with £105,000 achieved for a two-bedroomed, semi-detached at 14 Albert Street, from a guide price of just £59,000+, and £141,000 for a three-bedroomed, semi-detached at 35 Montgomery Crescent, from a guide price of £79,000+.
In Birmingham, a three-bedroomed, mid-terrace at 26 Summer Road, Edgbaston sold for £234,500 – well over double the guide price of £100,000+ – while a three-bedroomed, semi-detached at 115 Dyas Avenue, Great Barr went for £160,000 from a guide price of £85,000+.
And the hammer came down at £452,000 for a four-bedroomed detached house at 21 Belle Walk in Birmingham suburb of Moseley, from a guide price of £385,000+.