'I get a lot of satisfaction from showing people there is usually a solution to their problems'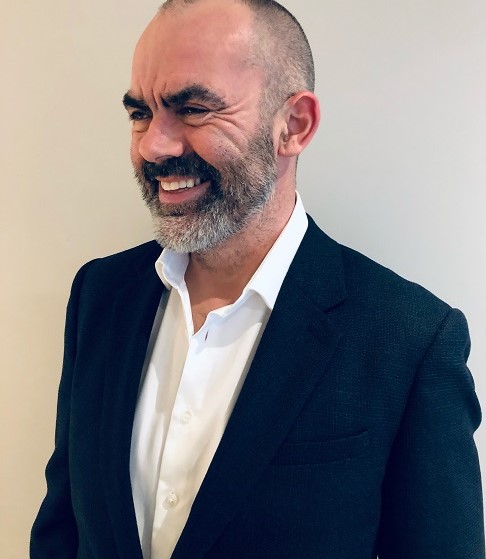 Conrad Beighton is a director and licensed insolvency practitioner responsible for managing three Leonard Curtis offices across the West Midlands – Birmingham, Wolverhampton and Worcester.

With over 30 years in the corporate recovery market, Conrad has a particular expertise in advising owner-managed and family businesses where the right advice can make a real impact on people's lives.
Birmingham-born Conrad is dedicated to supporting the region and enabling SME businesses to thrive and choose the best options available to them. He is known for his sensible, down-to-earth approach with directors and key stakeholders to find the right solution for all concerned. Working closely with the asset-based lending and accountancy markets, Conrad is particularly skilled at understanding complex funding and financial requirements to support positive outcomes where possible.
---
Variety is the spice of working life. A lot of our introductions as a firm come from accountants who have clients needing help. As a result, I am fortunate that I get to advise and assist a variety of people and business types. One day it could be a hairdressers, the day after an engineering company, the day after that a financial services business.  I get a lot of satisfaction from showing people there is usually a solution to their problems provided they are identified early enough.
We're here to help. A lot of people are predicting a "tsunami" of insolvency work when the country exits from the pandemic and the support measures come to an end. They might be right, but there were already a lot of businesses struggling pre-Covid, so there will be many companies who will find the post lockdown period very challenging and will require assistance and guidance. The Leonard Curtis Business Solutions Group is well placed with its range of service lines including legal services, commercial finance and insolvency avoidance teams, to help those businesses needing advice.
There will be pain ahead. Formal insolvencies have reduced significantly since March 2020. Whilst there have been some high profile failures, especially in the retail sector, a lot of businesses have been able to survive with the business support measures available.  Additionally, there has been a stay on companies issuing statutory demands and winding up petitions and so there has been little pressure on businesses to deal with their debts. The turning point may come when furlough comes to an end, the moratorium on debt recovery procedures is lifted and the bounce back and CBILS loans and deferred taxes need to be repaid.
Leonard Curtis is the "solutions specialist". I firmly believe in what we offer and there is so much more to what we do than formal insolvency processes.  We have a finance brokerage that last year helped hundreds of business owners, introducing over £50m of funding lines across a wide range of products.  We have a legal practice assisting SME clients and their advisers with business-related disputes and transactions.  And our Corporate Strategies division has been assisting clients with cashflow management and Time To Pay arrangements for 20 years.
On a personal note I like "it is what it is". It is all too easy to procrastinate in and outside of work. If you think there is a problem, accept it, get some assistance if you need to, find a solution and move on!
Attention to detail is key. One of my first bosses impressed upon me the need to recognise that most banks at that time (early '90s) had different ways of showing their Plc status in their name and it was important to get this correct in correspondence to them.  It demonstrated the need for accuracy and attention to detail at an early stage of my career and I try and impart that to the people that work with me.
You can learn from the good… and the not-so-good. I couldn't honestly name one stand out individual, but having worked in this sector for 30 years, here and abroad, there are a lot of people who I have learnt from. I think it is important to recognise that you can learn from the good and the not so good experiences in life, and the people you will encounter in your career, and that you are never too old to learn and take stock!
The great outdoors helps me unwind. I find it as much a mental benefit as physical and it is important to have a release and time to digest and step away from the daily routine. It also used to include watching West Brom, but that is anything but relaxing or enjoyable right now!
---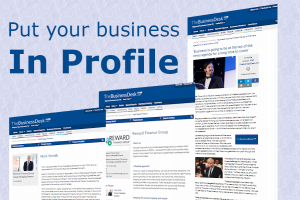 Appear in your own In Profile feature by signing up for a Business Profile on TheBusinessDesk.com.
The company and individual profiles on TheBusinessDesk.com are designed to help our clients build corporate and individual awareness within the regional business community and benefit from TheBusinessDesk's traffic and visibility in the business community and the search engines.