Partnership to further digital transformation for manufacturers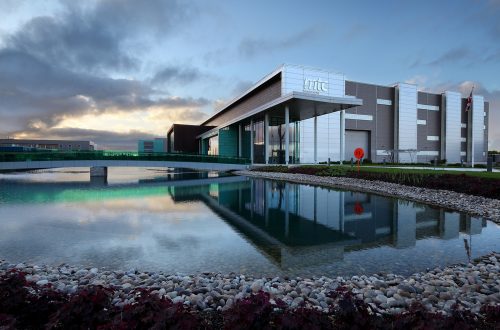 Digital transformation business PTC has agreed a new partnership with the Manufacturing Technology Centre that will help industry embrace the latest technologies.
PTC, which employs over 200 people in the UK, has become a Tier 2 member at the MTC and, as part of the agreement, will commit to providing the latest Augmented Reality, Industrial Internet of Things platforms, Product Lifecycle Management and CAD solutions to projects designed to equip OEMs and SMEs with more digital capability.
It marks the latest step in a six-year relationship that has already seen the two organisations work closely together to deliver VIVAR (Virtual Instruction Inspection and Verification using Augmented Reality).
Dave Hughes, director of pre-sales at PTC, said: "The MTC provides a fantastic proving ground for our solutions, with its reach spanning over 100 OEMs and SMEs. This broad involvement on MTC projects will not only provide the UK with a competitive edge across many industrial sectors, but will also generate real-world feedback that we can use to develop our own technologies."
Thomas Driscoll, technology manager, digital engineering at the MTC, added his support: "The link between the physical and digital world is key to so many of our industrial projects and this partnership can only further our ability to deliver innovation to UK manufacturing."
The organisations are now planning collaboration across the MTC's Core Research Programmes, thereby increasing access to PTC's Industry 4.0 technologies for UK manufacturers via the Smart Factory Innovation Hub and other key initiatives.