Union Connectivity Review advises improvement between Mid-Wales and the Midlands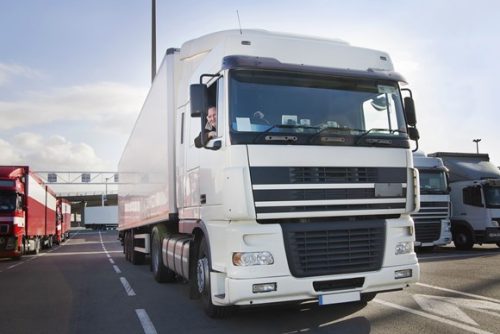 Sir Peter Hendy has concluded his independent review of cross-border connections in the UK.
He has outlined 11 recommendations which he believes are a priority, to improve the UK's travel networks.
For the Midlands, however, the review explores how train journey times between Cardiff and Birmingham are limited in capacity and are very long.
The line running between Mid-Wales to Birmingham is known as the Cambrian Main Line and the review details how important it is that this line is increased in capacity and frequency to improve connectivity.
For roads, the review outlines the strategic links the A5, A458 and A483 provide between Mid-Wales, Shropshire and the West Midlands.
It calls for improvements to be made to these roads to ensure they are reliable, as they are important in gaining access to the proposed UKNET.
The Prime Minister is said to welcome and intend to accept the creation of UKNET, a UK-wide strategic transport network that will plan and deliver improvements to connect all nations of the UK successfully. It will assess the key locations that are essential to creating better direct transport connections.
He has said the review is, "an inspiring vision for the future of transport."
Maria Machancoses CEO of Midlands Connect reacted to the report and said: "It's fantastic to see Government support vital infrastructure projects that will better connect the Midlands and Wales, improving access to leisure destinations, workplaces and key services.
"As well as welcoming further improvements in rail connectivity between Birmingham, the Black Country, Shropshire and Mid-Wales and Birmingham and Cardiff, the report also highlights the importance of strategic roads such as the A5 and Pant-Llanymynech bypass.
"We will now work internally and alongside partners to ensure swift progress is made in planning these improvements so that connectivity benefits can be felt by communities as soon as possible."
Matthew Fell, CBI Chief Policy Director, said: "Better transport connectivity between the four nations is crucial to create a more joined-up and prosperous UK.
"The landmark Union Connectivity Review has made some important recommendations which will help deliver a modern, integrated transport network.
"The creation of UKNET, offering strategic oversight to the whole transport network, along with multi-modal corridors and efforts to turn the UK into a sustainable aviation fuel powerhouse, will be particularly welcomed by business."