Expansion for Warwickshire trading estate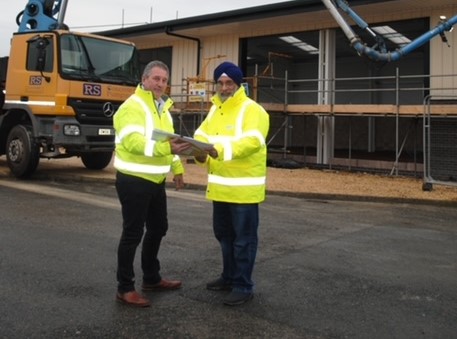 A Warwickshire trading estate has undergone an expansion plan following funding from Barclays.
Dodwell Park Trading Estate, which is owned by Maxal, has seen the creation of a new 5,600 sq ft building adding to the sites's existing ten units.
The business is owned by Max Reader, director of Maxal, who bought the former poultry farm from his father in 1994. At that time, the site consisted of two derelict poultry houses but over the years Reader has developed the 3.5-acre site which now houses eleven units and is home to Bonds Lifestyle and a number of other businesses.
Reader said: "Dodwell has become a well-known trading estate in the area and is home to a number of successful businesses, creating jobs and contributing to the local economy. I am delighted to see our plans coming to fruition and look forward to welcoming our new tenants into the new unit which will offer an enhanced experience to visitors to the site."
The new building was designed by Donald Shearer of Stratford-upon-Avon-based Donald Shearer Architects. He said: "We have advised Max on this site for the past 20 years with a shared vision for upgrading the site's visual amenity and sustainability credentials. This has been achieved through careful design detailing and by using high grade materials to ensure air tightness and enhanced insulation to lower energy inputs. Utilising passive and active technologies that included carefully designed natural daylight merged with the latest photovoltaic solar panels in all expansion phases on the trading estate over the last 8 years has ensured that all new buildings have had renewable and sustainable energy at the forefront of the design of these flexible business units."
Funding for the building works was provided by Barclays. Narinder Singh, relationship manager in the Barclays Real Estate team said: "Since Max bought the site back in 1994, he has created a destination location for people across Warwickshire and further afield. It's home to many successful businesses and it continues to grow, offering opportunities for more businesses and contributing to the local Warwickshire economy. I am delighted we have been able to support Max, who has a proven track record in the industry, and look forward to observing the continued success of the business."
The new building is scheduled to open in May and will be home to Top Dog Antiques and Country Life Furniture. The latter has been on the site for some years but owing to the expansion of the business, now requires more manufacturing space.